On-Demand Booth Camp – Design 101
Webinar Password: 8o%^05#5
Whether you're a new exhibitor to NY NOW, a long-time exhibitor ready to bring your presentations to a new level, or you simply want to 'up' your booth design skills — this webinar is for you!
Get booth design insight through the expertise of these industry leaders and benefit by their unique vantage points.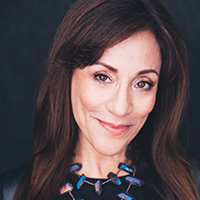 Shaw + Co. Productions LLC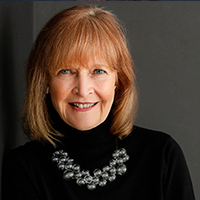 Retail Design & Merchandising Exec. Consultant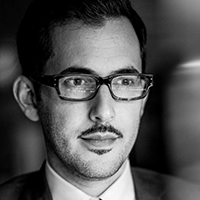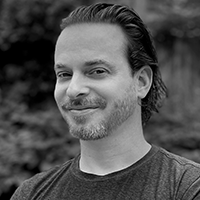 Assistant Director of Retail Visuals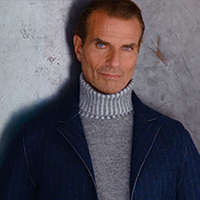 Ilene Shaw
Ilene Shaw is an innovator in the design, branding, and execution of multi-million dollar international events and exhibitions.
Shaw conceived and co-developed a variety of effective trade shows. With proven lasting impact and longevity, these fairs continue to provide enormous opportunities for manufacturers, retailers, designers, and artists.
Shaw founded and produces Design Pavilion, a cultural event in Times Square bringing design and innovation in an experiential way to millions of visitors. In conjunction with Design Pavilion, Shaw produces Design Talks NYC offering inspirational topics by some of today's most insightful design thinkers.
Bonnie Mackay
Bonnie Mackay is a retail design director and merchandising executive with extensive experience in branding, marketing, visual merchandising, sourcing, product development, and production. She is known for discovering new product categories and designers, developing and introducing new brands, rejuvenating old brands, and leveraging product trends and newly trending locations. Bonnie is highly skilled in designing, developing, and managing brand identities for both retail and wholesale organizations. With a keen visual sense, she has collaborated in catalog redesign and product placement in print, online, and in-store channels. She has extensive international experience in product sourcing and development throughout Europe and Asia.
Bringing a unique combination of creativity, pragmatism, and strong problem-solving skills, Bonnie is an advisor to CEOs, CMOs, and other senior retail leaders. Bonnie had an immense impact on product and brand development in her tenures at MoMA and Bloomingdale's. She brings a unique understanding of brand identity to a diverse roster of brands including MUJI, Alessi, Issey Miyake, UNIQLO, Kartell, Vitra, Moleskine, NUNO, Echo, Design House Stockholm, and the Frank Lloyd Wright Foundation.
Daniele Semeraro
Daniele 'Danne' Semeraro is the founder and head designer of Sempli, an award-winning product design company located in Los Angeles, California whose designs take you for a spin. Sempli's design philosophy is deeply rooted in the founder Daniele 'Danne' Semeraro's dual heritage by combining the best of two countries – Sweden's simple
functionality with Italy's style and elegance.
Sempli. Swedish functionality – Italian design
At Sempli all of Semeraro's design-related experience culminates in one symbiotic design cocktail. With the focus on Product design, the experience in Interior, Automotive, and Lighting Design added to the Design Management, conceptual design, Production, and Branding and Marketing knowledge are making Sempli the one-stop-shop for Design.
While living in Florence, Italy, Semeraro discovered the essential role the wine glass played in the drinking experience. He then conceived the idea for the stemless Cupa-glass series, spawning the growing collection of Sempli products.
Josh Casey
Josh Casey is the Assistant Director of Visual Merchandising at the MoMA Design Store. He was instrumental in launching new MoMA stores in New York City and abroad, including Japan and Hong Kong. Josh has nearly 20 years of expertise in designing window displays, tradeshow booths, and visual merchandising. He believes in the importance of finding the right aesthetic through melding product placement with environmental design. Josh creates customer-centric 'journeys' establishing a sense of discovery via creative storytelling.
Robert di Mauro
Robert di Mauro is a multimedia personality recognized for his insights and commentary on lifestyle, culture, fashion, and design.
As an ongoing observer of the evolution of global culture, Robert has distinguished himself for over 25 years in the trend forecasting arena, focusing on psycho-social, political and cultural shifts impacting products and markets.
Robert's diverse client base has included Ford Motor Company, Hallmark, Disney, Estée Lauder, Halston, Saks Fifth Avenue, National Football League, Neiman Marcus, Old Navy, Mattel, and Wal-Mart.
A continuing dedication to nurturing young talent Robert has served on Advisory Boards and Critic Juries for the Fashion Institute of Technology, The High School of Fashion Industries (HSFI), SCAD the Savannah College of Art and Design and Pratt Institute.
Robert founded the Industry Partnership Program for HSFI to fortify the bridge between Students and Industry via special projects and valuable hands-on experience in design, marketing, merchandising, and related areas of study. In recognition of his contributions, the New York City Department of Education honored Robert in 2012, and in 2015 the Program was named in honor of his father Thomas Gaetano Di Mauro.
www.robertdimauro.com

On-Demand Webinar Password: 8o%^05#5