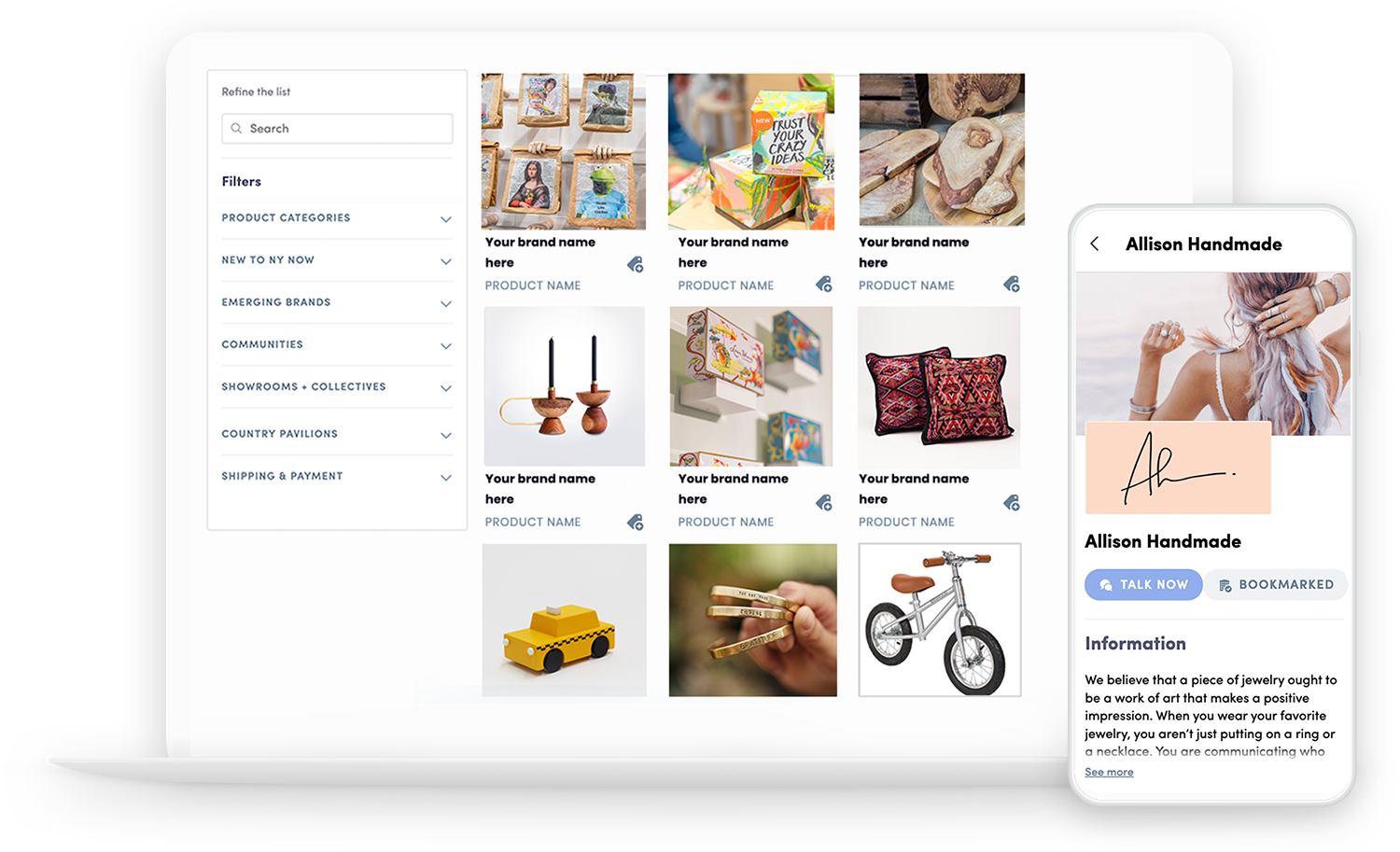 discovery starts now.
A powerful lead generation, search, and discovery tool to drive sustained business for our community year-round.
discover + connect
Our exceptional breadth and depth of retailers, brands, and makers will come together for live events, connections, reactivation, and even last-minute holiday buying or an early start on next year's planning. Our platform is powered by state-of-the-art AI and machine learning, providing you with an exceptional journey through our diverse and eclectic range of brands and makers.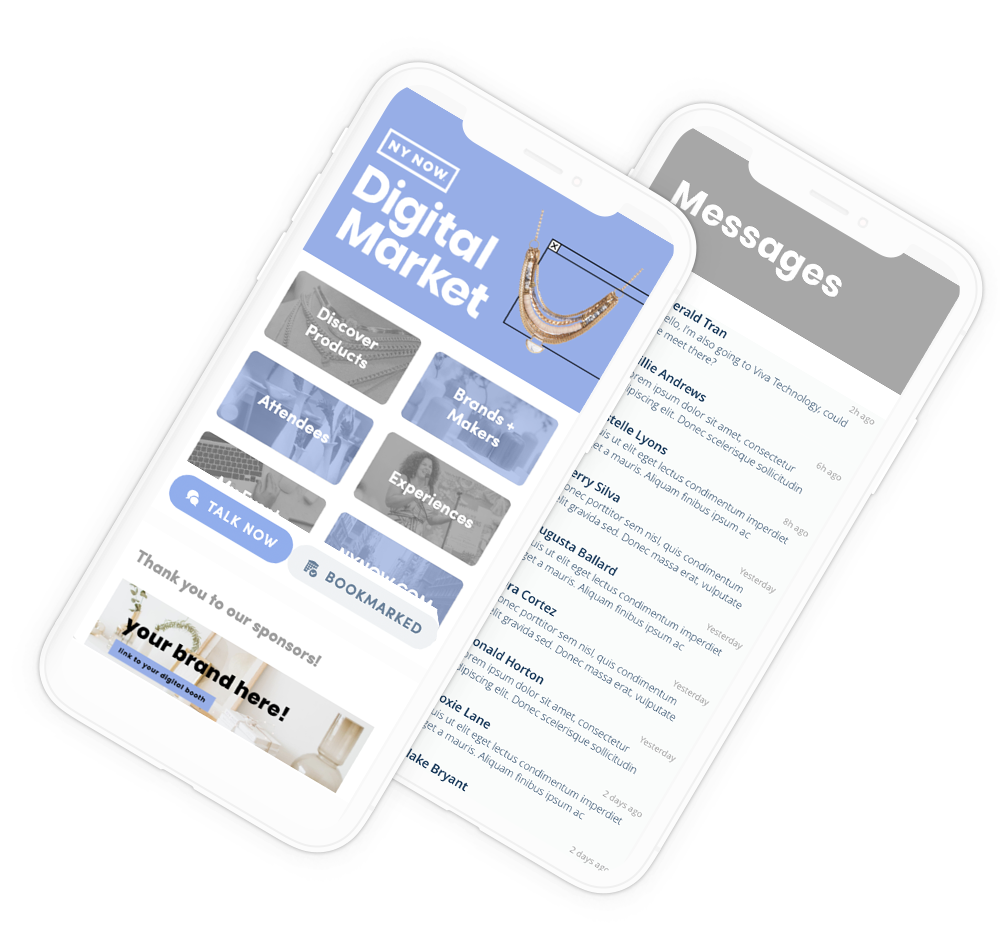 hand in hand
Our new digital market meets you where you are, allowing you to power up your wholesale channels. Elevate your new collection and your best-sellers while connecting with new retailers, reactivating accounts, and generating business. The digital companion to our in-person show is available via desktop and mobile apps.