A kaleidoscope of culture. An icon of style. A destination that outdoes itself every time. Get a first look at the gift industry's hottest debuts, high-end designs and must-have wares.
Delights. Distinction. Rewards.
For over 35 years, Accent on Design® has been the industry's leading resource for innovative and design-led products. Buyers come here to explore rare finds in bold colors and a wide range of products that solve a problem, innovate, and utilize different use of materials while keeping an eye on the design.
Product Categories
| | |
| --- | --- |
| Tabletop & Kitchenware | Toys & Technology |
| Made in the USA | Stationery Home Products |
| Decorative Accessories | Textiles And so much more! |
Sample of types of stores in attendance
| | |
| --- | --- |
| Aero Studios | MoMA Design Shop |
| Anthropologie | SF MoMA Museum Store |
| Bloomingdales | St. Frank |
| CLIC | Stanley Korshak |
| Gearys Beverly Hills | Sue Fisher King |
| Harvey Nichols Hong Kong | The Brooklyn Museum |
| Isetan Mitsukoshi | The Conservatory NYC |
| Liberty London | Uncommon Goods |
| Mad Museum of Arts and Design | Verishop |
| MGM Resort and Casino | Wrights |
Sample brands in Accent on Design
| | | |
| --- | --- | --- |
| Kikkerland | American Design Club | Garden Glory |
| Elemense | Bous Co. | Flensted Mobiles |
| Five Ply Design | Notabag | Jianhui London |
| Candy Relics | JCR Work | Alex + Svet |
Criteria for Acceptance
Original, creative and authentic product design
Products which address and solve problems
Functionality
Consistent and continuous new product introductions
New and innovative use of materials and/or process
A focus on contemporary design (as perceived by the committee)
Access to influential buyers with proven purchasing authority. Click here to read our Post Show Report.
Are looking for new products
Say attending NY NOW is extremely important to their business
Are more likely to purchase a product for their store having seen it at NY NOW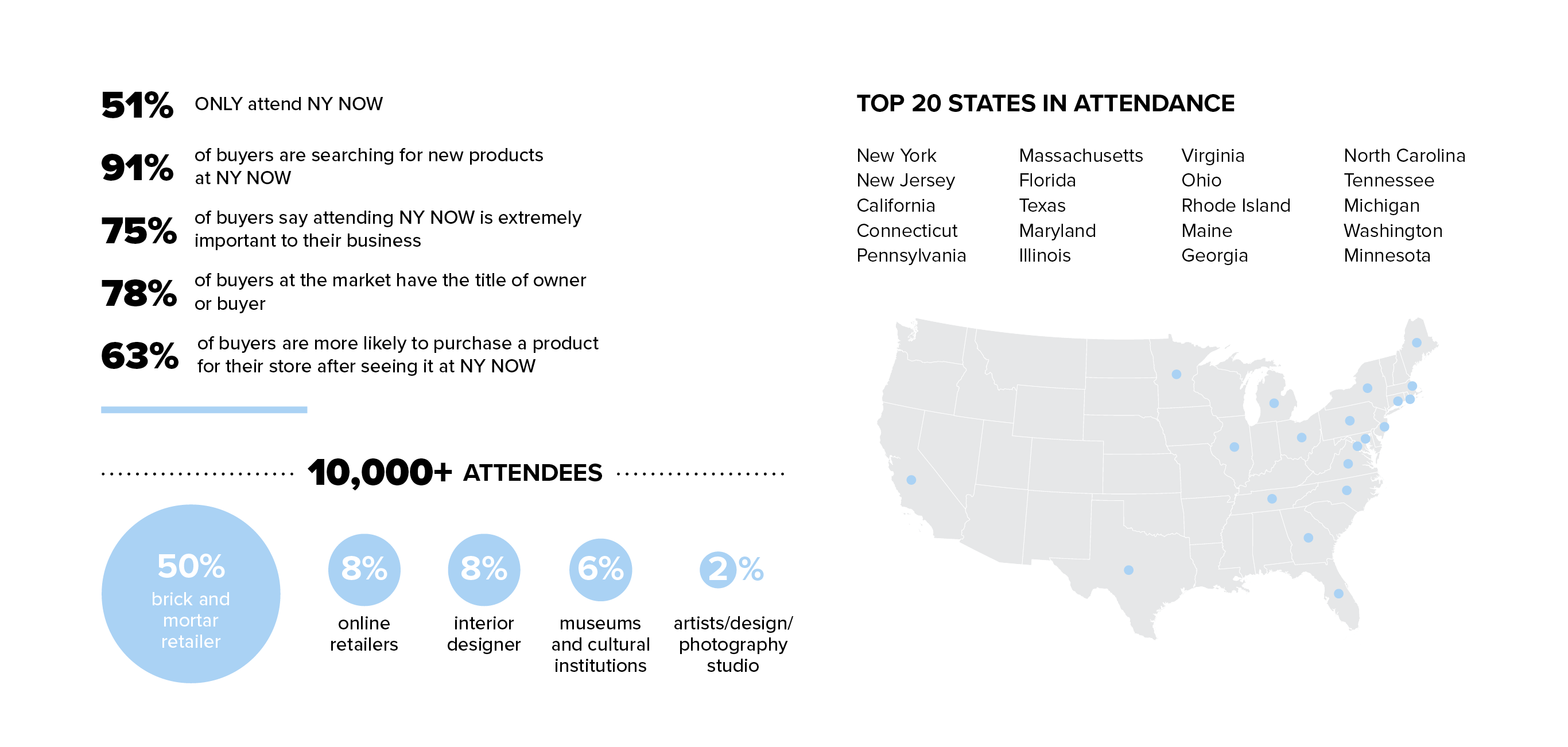 Zoe Maliszewski
Sales Manager
Every brand has stories to tell—stories that will not only engage, inform, surprise, delight, and impact their audience, but that will also deliver on measurable business goals. And I am the conduit to bring a brand's dreams to fruition.
Currently, I am a Sales Manager at Emerald X, where I've collaborated with global leaders in the luxury, beauty, gift, and design industries. Currently, my role is focused on domestic + international sales, as well as event planning for one of the world's most popular b2b wholesale markets, NY NOW. I close sales, exceed expectations and help my clients build their brands and gain a cult following.
If you are interested in learning more about exhibiting in the Accent on Design section at NY NOW, please email me today at zoe.maliszewski@nynow.com.