UNITE FOR RETAIL
Join Us This Fall To ReUNITE, ReCONNECT, & ReBOUND
CARRY NY NOW IN YOUR POCKET.
DOWNLOAD THE MOBILE APP.
Search NY NOW on the App Store or Google Play.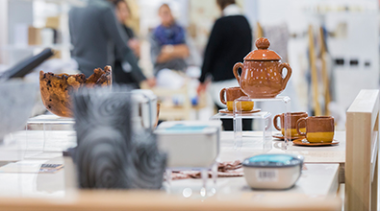 sustainability: design for a better world®
Environmentally-conscious and socially-responsible products and producers from around the world were showcased in a special display, curated and installed by Ilene Shaw of Shaw & Co! Productions at the winter market. The exhibit spotlights global home and lifestyle suppliers products, production processes and business practices that are eco-friendly and socially responsible.
Best New Product Awards + Display
The display showcases the Best New Product Award Finalists in one place – a magnet for buyers looking to find the latest new trends and designs.