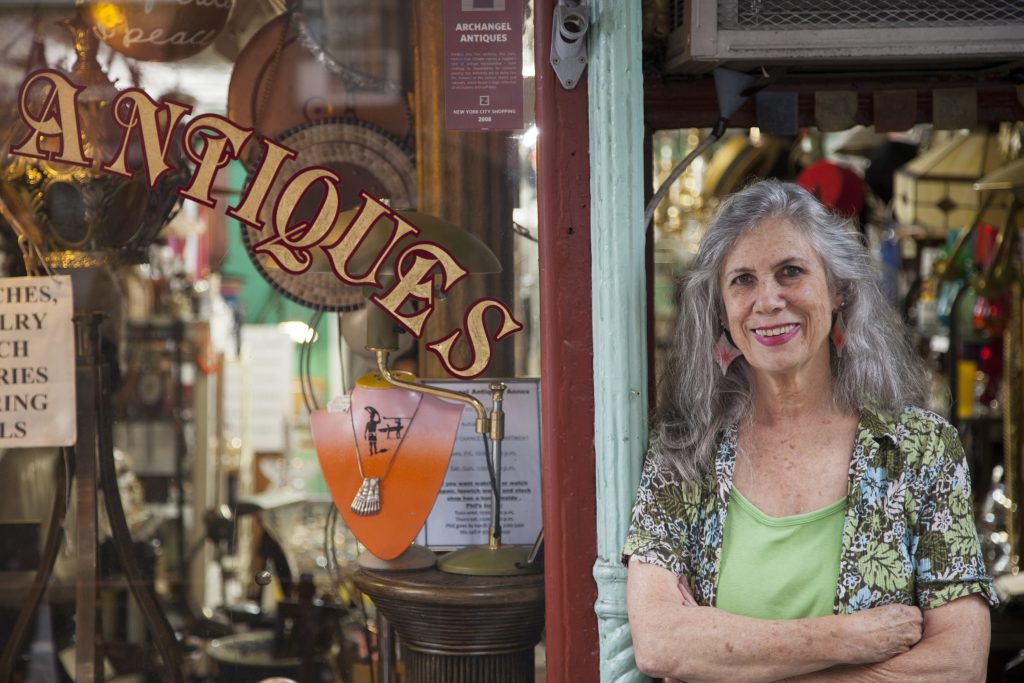 From proprietor to buyer, marketer to staff manager, small and medium size retail business owners wear many hats and carry multiple titles. Managing day-to-day operations requires an immense amount of attention. When it comes to vetting new retail technologies designed to help make those tasks more efficient and less time intensive, retailers can get lost in what will actually help them accomplish their goals.
In order to help retailers identify the best retail tech on the market today, NY NOW® reached out to two of the industry's leading retail marketing experts –– Nicole Leinbach Reyhle, founder of RetailMinded, and Macala Wright, founder of The Wright Consulting Co. –– to get their list of companies with the best offerings in the marketplace. Here's what they had to share:
This company's new on-demand, direct to object printing will allow merchants to quickly offer customers customized items. This innovation introduces new avenues of sales to brick and mortar and online merchants alike – plus helps store owners keep up with the demand of technology being incorporated into products that consumers want.
Did you know that you can use sensors at your store's front door and in locations throughout your space to see where your customers go? Did you know that you can use that information to better layout your fixtures and merchandise so customers spend more time, increasing the change they'll purchase. With Dor, a retailer can better understand their customers' foot traffic and engagement. Nicole Leinbach Reyhle, founder of RetailMinded,feels that every brick and mortar store should add sensor technology into their store operational strategy right away! It's truly an asset that retailers will be left wondering how they ever lived without
It's still surprising to discover so many merchants don't use a POS (point-of-sale) system for their stores, and yet a store's POS is perhaps its most important business tool. By having a modern POS system, retailers can strengthen inventory management, optimize store operations, track customer purchase habits, and so much more, all in one place. If a store knows what's selling best, and when, they can make better decisions when reordering what they carry. What we love about Brightpearl is that it offers one of the easiest to use, highly visual interfaces on the market, thus making it easy to scale to any business.
Retailers have had access to more than basic analytics for a while; it is often overlooked as a valuable resource for merchants and businesses to benefit from because they feel it may be hard to set up and understand. The data captured from Google Analytics offers important insights on where customers are coming from online and what they do on a retailer's website. Believe it or not, Google Analytics is easy to setup and review. The only catch? Taking the time to get this started and making it a routine to actually follow through. Getting started with Google Analytics can be daunting, but working with your web designer or a company specializing in small business analytics can be initially be hired to get you set up on a basic level.
Small businesses have a lot on their to-do lists so it's understandable that they don't always get everything they need done; often HR and safety policies fall behind. That said, there are some great solutions out there that help businesses manage their time, employees, bookkeeping, safety training, and more. Comply Right offers great HR solutions for small businesses, it essentially simplifies these necessary tasks.
Many retailers today still don't have functional websites that let customers find them, contact them and make it easy to shop. Even more retailers don't have e-commerce to let customers shop online. No matter where a store is in its online journey, Squarespace allows them to set up a website that can be integrated into all of their social media channels, online reviews, implement SEO and use geolocation features so customers in their regions can find them. Once the business is ready for e-commerce, they offer beautiful and simple templates with purchasing features so stores can expand their sales channels and their customer base.
This company allows retailers to offer their customers in-store wifi. When a customer logs on, they're met with a branded login portal that features all of the retailer's promotions. Once they're connected, retailers can send messages with promotions, ask for their email address and get insights on how their visitors are using the internet. By using customer mobile behavior, retailers can better cater their marketing efforts to store visitors, drive better sales opportunities, and even offer competitive pricing. By offering a simple solution, retailers empower themselves to have better insights on just what their customers are doing and thinking.
Similar to Brightpearl, ShopKeep is an all-in-one, iPad-based POS system that caters to any type of retail business but it's specifically designed for iOS based businesses. The boutique/store version offers inventory management tools, pricing information, employee time tracking, in-depth customer profiles, and customer segmentation tools. What we love about this system is that it integrates promotional and marketing tools so that retailers don't have to use separate additional email and customer loyalty systems for customer marketing.
Customer service and loyalty programs remain some of the most successful sales channels for retailers seeking to drive repeat purchases. This company allows any retailer to offer a loyalty program to its shoppers by using its software. Customers can earn points, earn cash back rewards, and receive free items after a certain number of purchases. Retailers can segment their customers into groups based on usages and send additional offers via SMS and email services. If you use Vend of Lightspeed, it offers seamless integration to those platforms.
This company is one of the most popular email marketing service providers on the market. They allow small businesses of all types to create highly visual, very modern emails with little to no email design experience. Retailers can set up customer segments, track promotion performance, and even set up auto-responders. MailChimp also integrates beautifully with WordPress, Magneto, Shopify, and many other platforms. MailChimp offers a forever free plan which allows retailers to send 12,000 emails for up to 2,000 subscribers; paid plans start from $10/month. Because of its ease of use, customer support and extensive tutorials, experts view it as the best tool for retailers.
No matter what stage a business is in its tech journey, it's important to start addressing how you connect with your customers digitally. Maintaining and increasing your revenue depends on it.
---
Looking for more small business resources? Check out Nicole's book "Retailing 101" in order to help your business grow in 2017. Want more marketing insights? Subscribe to Macala's blog for her monthly newsletter.
---