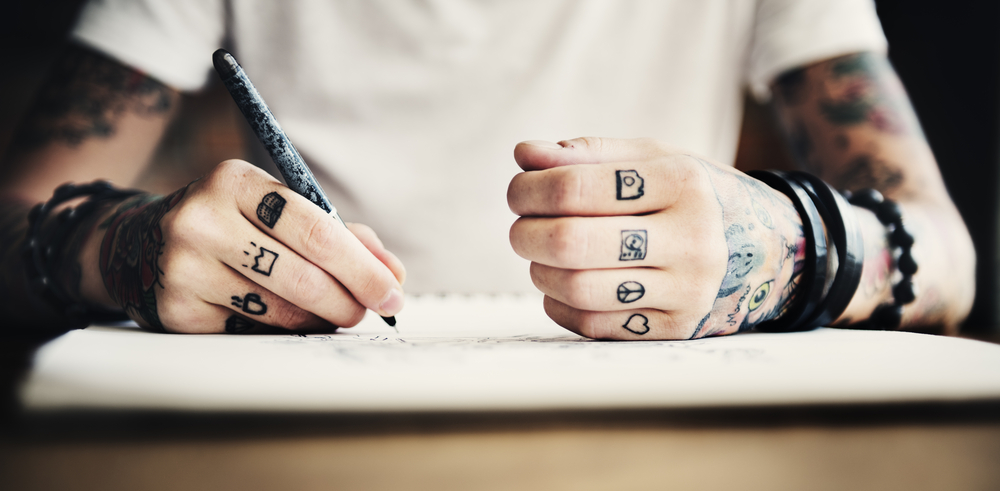 Customer experience considerations have become a huge topic in the design industry in the past few years. After all, we are a high touch, high service industry. As we talk to the retailers that shop the NY NOW show floor, we have found that many of them are learning to navigate the new world of customer needs.
Are you one of the many retailers found asking, "What good is building a store come to shop, or using Pinterest or Instagram, if customers visit once, do not spend a lot and does not come back?" You are right to question the many man hours invested in marketing, merchandising and service. And you are not alone –– you are in good company.
Technology Has Made Customers Smarter Than Retailers
Today, most retailers, whether they are two-man teams or larger conglomerates with thousands of employees, question every facet of the way they are operating. At the heart of stagnating business or underperformance is one thing –– the customer. Did you know that:
28% of consumer time is spent on social media, at an average of 1.72 hours per day, excluding SnapChat.
Consumers spend an average of 5.5 hours a day watching online videos, and 25% of that is on a mobile device.
89% of shoppers do online research before purchasing an item in-store, and 45% of those use their phone to do it.
It is safe to say that technology has lead the shopper to be research savvy, value-driven and easily distracted by something new. These three insights are just a few of many that show that customer behavior has become much more complex than we have ever had to consider.
Retailers Can Become Smarter Than Their Customers
Are all design-oriented retailers in a downward trend? Not at all, many stores are actually thriving because of changes they have made in business practices. When we ask successful NY NOW retailers how they are continuing to see success, the unanimous answer is that they took the time to understand who their customers are. Understanding customer behavior is not as hard to do as you may think. Here are four things that help make the process easier:
Consideration #1: Educate Yourself
Whether you are a new brand or an established store, an artisan that sells online through The Grommet or an omnichannel retail giant, the smartest thing you can do is educate yourself about trends in consumer behavior. There are free and paid resources that can help you do this.
University Studies: Did you know that major universities such as Harvard and University of Pennsylvania offer free, in-depth consumer behavior studies? While these studies can be lengthy, they are extremely informative, as they debunk some of the hype found on many media sites. One of our favorites is the Marketing Science Institute that partners with professors, researchers and data analysts to create scientific studies in retail and consumer behavior.
Online Education: Given the fact that consumers watch so much video, why wouldn't you? You can participate in webinars hosted by researchers like Altimeter Group or watch videos about consumerism and psychology via TEDTalks. You could also take marketing classes from CreativeLive or listen to retail focused podcasts such as The Growth Show,  Mixergy, Profit. Power. Pursuit, or Marketing Smarts.
Retail Tech Blogs: There are plenty of business, consumer and marketing blogs that publish information packed articles. Some of the best places for factual, up to date information are NRF, RetailNext, Shopify, PwC, BigCommerce, VEND, Nielsen and L2 Think Tank. Research groups like PSFK, Statista, McKinsey, and Forrester offer paid reports that may be worth an investment depending on the state of your business.
Knowledge is the key to successfully understanding your customer. Best of all, the majority of the insights and research you need to successfully master the new digital landscape are FREE.co
"The future of marketing will be more like its past than anyone imagines." – Professor Theodore Levitt, Harvard Business School
Consideration #2: Understand Multiple Demographics
After you have spent some time with video, podcasts, blogs and studies, it is time to apply what you have learned to start understanding different audience types. This is most often referred to as customer demographics. In looking at customer demographics, you can look for and identify specific patterns (or behaviors) of the people that shop your store. You want to understand who shoppers are right now, not who you may want them to be in the future. Here are two simple ways to determine who your current customers are today:
Who opens the door: When a potential customer walks through the door, a shop owner usually has multiple opportunities to strike up a conversation about who these individuals are:

Where do they come from: Have you asked your customers where they are from? Are they local or are they visiting? Do they come from a rural or urban area?
What are they buying: Did they come in to buy a specific product? What are they purchasing in your shop today? A quick glimpse at your POS system will show what they are buying and at which price points.
Why do they shop your store: Once they have shared where they are from, have you asked them how they found you? Was it social media, a walk by or a referral? For your return customers, why do they keep coming back?

What the data says: A store that has an online presence of any sort has access to free data via Google Analytics. Google Analytics shows you the country, region, state and city that online traffic comes from. It also shows demographic information, possible interest information, and device information. From there, it can also show you what channel (organic search, paid advertising, social media) brought people to your website. You can use this information to gain insights as well.

Site Pages: Google Analytics can show you how people are finding your main site pages and supply the data listed above.
Blog Content: If you have blog content, you can see how customers accessed or found it and if you set up a conversion goal, you can track how content impacts online sales.
Product Pages: Your product pages can also tell you about customers, show you which search terms people are using, and give you insight to what people buy online versus in your physical store.
Resource: Think With Google created a cool, interactive tool that shows you the most popular and effective channels that retailers are using to market to their customers
When retailers look at the information available in store and online, they can quickly develop customer profiles built from their first-hand discovery. Retailers who spend time educating themselves and then mapping out their customer profiles are in a much better position to make better business decisions that can help build sales.
Consideration #3:  Emphasize Customer Operations
Once foundational practices are put in place, retailers can then begin to map out their customer sales journey and use those paths to create better customer-centric operations. WHOA! That is a big sentence,
what does it mean? It means that for customers, it should not be hard to get what they want. Understanding this is a crucial step in effectively knowing who they are because it focuses on their respective shopping behaviors.
To do this, retailers can use customer journey mapping to pinpoint shopping behavior patterns. According to designer Paul Boag, a customer journey map tells the story of the customer's experience: from initial contact, through the process of engagement, and into a long-term relationship. It also outlines the actions, motivations, questions, and barriers surrounding purchase decisions. You can try it yourself with free mapping resources from This is Service Design Thinking and The Content Marketing Institute.
The information you gather can help change your customer operation practices, including service and loyalty programs, for the better. You can easily discover what incentives (like free shipping both ways or a 15% off flash sale) help drive repeat purchases and which services you can add (better information phone support) to increase revenue. Better understanding of your specific customer behavior, not general behavior, is all you need in order to tailor services to bring back lost sales performance. Give them what they want before they know they want it!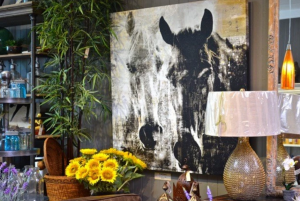 Consideration #4: Invest Time In Mobility
In your customer research, you most likely discovered the percentage of your website traffic that is coming from tablets and smartphones. If you have conversion goals set up in your analytics, then you most likely know the impact of mobile orders on your overall sales. While this is a more tactical objective, addressing the mobile experience needs to be a top priority because of the direct impact on shopping behavior. A recent study by PwC showed that mobile has become a critical bridge in purchase decisions made by consumers in the home and design industry. In fact:
42% of furniture and homeware buyers preferred to do their research in store, while 40% liked to do it online.
62% still preferred to make purchases of these items in the store, while just 26% preferred to purchase online–including 5% by tablet and 4% by mobile or smartphone.
59% of respondents had made at least one or more of their purchases online, in this category in the last year.
Given the significant increase in mobile behavior, retailers now have to focus on making the mobile experience optimal for their specific customers. For most, this could mean a complete website redesign even if there is no e-commerce present. For retailers who rely on a physical store location and foot traffic, but have websites with no e-commerce, simple feature additions such as live chat and a contact phone number at the top of the page can have a profound effect on bringing customers through the door (usually directed by the use of their mobile phone).
For those with mobile responsive e-commerce sites, check-out optimization, addressing mobile payment integrations (Paypal, Apple Wallet, Venmo) and loyalty program integration become front and center to address as frictionless acquisition is the linchpin in successful mobile conversion. No matter what stage you are at, looking at how your customers use mobile and building that into your overall business strategy is a must.
Refresh The Way You Market
Behavior and purchase patterns have brought us full circle back to customer acquisition and retention. Now that you have a better understanding of who your customers are, it is time to refresh the way you reach them. In that, you may abandon a certain channel like Twitter and more readily invest in paid Facebook advertising or PPC. You may work with a marketing specialist to overhaul your email marketing programs and decrease your investment in direct mail. You may even explore Pinterest and Instagram and opt out of traditional print advertising completely. No matter what you choose, your efforts need to focus on things that deliver more business, higher purchase rates and keep your clientele raving about you.

Understanding that complex behavior will continue to grow, navigating it and using it to your advantage is how to get back on top of the game. What methods do you use to understand your customers today? What changes have you made to your business from what you have learned? Share today!