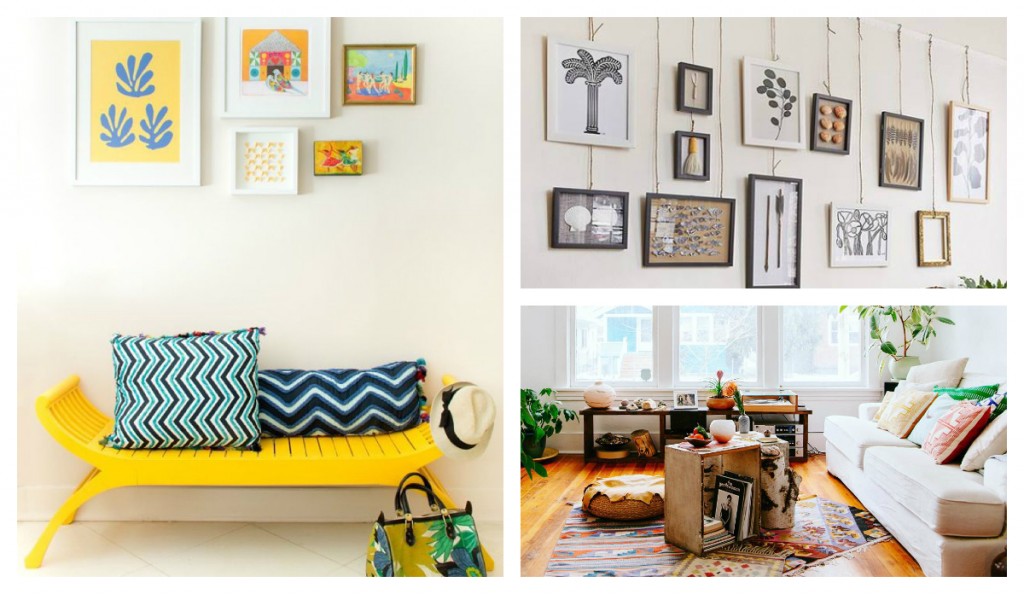 At the start of every year, "new" becomes a central theme in many areas of our lives. From joining gyms to clearing out clutter, everyone is ready to start anew. In order to help facilitate this annual movement – for retailers in particular – NY NOW interviewed four of the best interior design experts. These design gurus will help you understand what consumers will want in 2016.  Read the best advice from Nate Berkus, David Bromstad, Justina Blakeney and Decorist now:
---
Kids' Rooms Encourage Imaginative Play
According to designer and lifestyle expert Justina Blakeney, kids' rooms are havens for imaginative design. She shared:
Kids interiors are more fun than ever! The trends are leaning more towards encouraging imaginative play and learning in young children. Innovative design centered around creative education is coming through. I went to WestEdge and saw two fun ideas for kids' rooms: velcro walls and 3D wallpaper. Learning was mixed in everywhere. In terms of colors, I see a lot of parents opting for more gender-neutral and age-neutral options so kids' rooms and furniture can grow and adapt with them.
As a store owner, carry educational toys and items that customers can purchase for themselves or as gifts. Wood, natural fiber and interesting gifts that challenge a child in a task will be popular.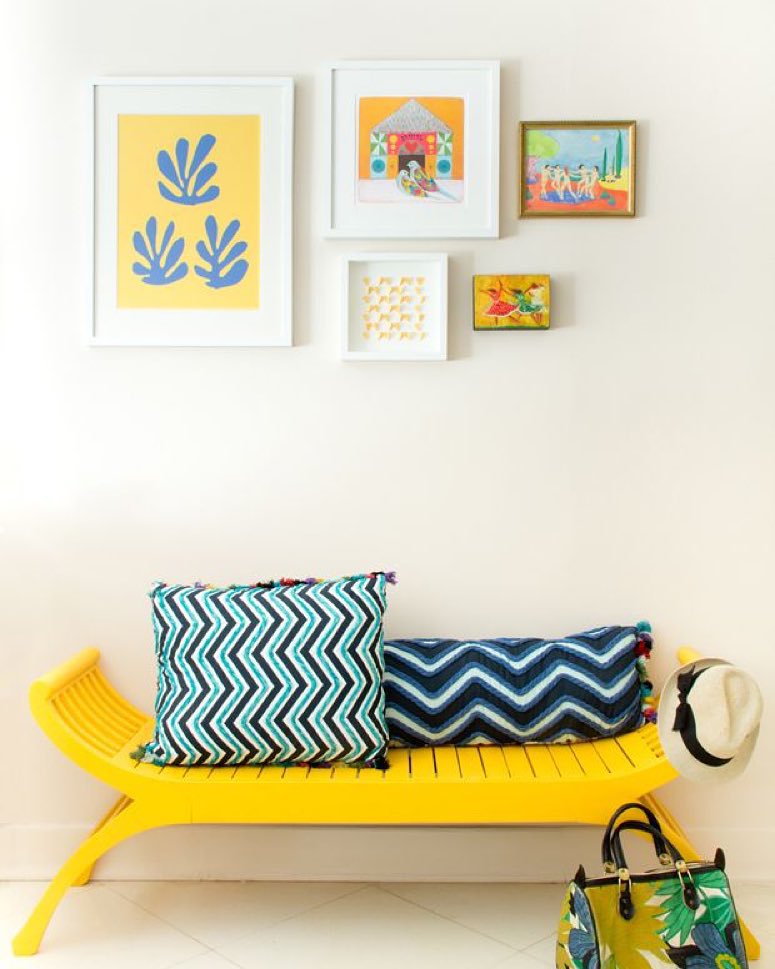 ---
Wallpaper Is Making a Huge Comeback
Blakeney says that wallpaper will surge in popularity. She believes that paint does not cut it anymore in terms of creativity. Additionally, consumers are not looking to do difficult layering and texture techniques themselves. So, wallpaper is an easy alternative.
I think that more than ever, people are interested in personalizing their spaces and really making them stand out and reflect their personality. Walls provide a space to decorate and personalize, and wallpaper is a big part of that. Also, the 1970s are back! This is why I recently launched my collaboration with Hygge and West.
As a store owner, you may find success in carrying finite quantities of really unique prints. Stick-and-peel papers are a favorite of many small space and apartment dwellers.
---
Source trends from your favorite designers, discover NY NOW today.
---
Texture Is Key to Creating Visual Interest
We are in a really exciting time for design trends right now, moving from more subtle design philosophies to bold and moody accents that impact a space. According to Ashley Redmond, head of design services at Decorist, texture is going to be a huge trend for the next several years. Redmond says:
Texture is always a great way to add visual interest to a space, and offers an important way to add diversity to a design landscape. We are seeing more textural fabrics making their way onto upholstered furniture as well as textiles used for blankets, pillows and poufs. From knitted wools to woven cottons, texture can be integrated in numerous ways. Adding textural elements to interiors helps make the space feel comfortable. We are also seeing a lot textures being brought in as art pieces, as well as furniture items and accessories.
As a store owner, you can find many items, especially in the handmade category, that will help serve your customers' needs with this trend. While poufs and upholstered pieces are big ticket items, you can also carry blankets, throws, woven wall hangings, macrame plant holders and pottery.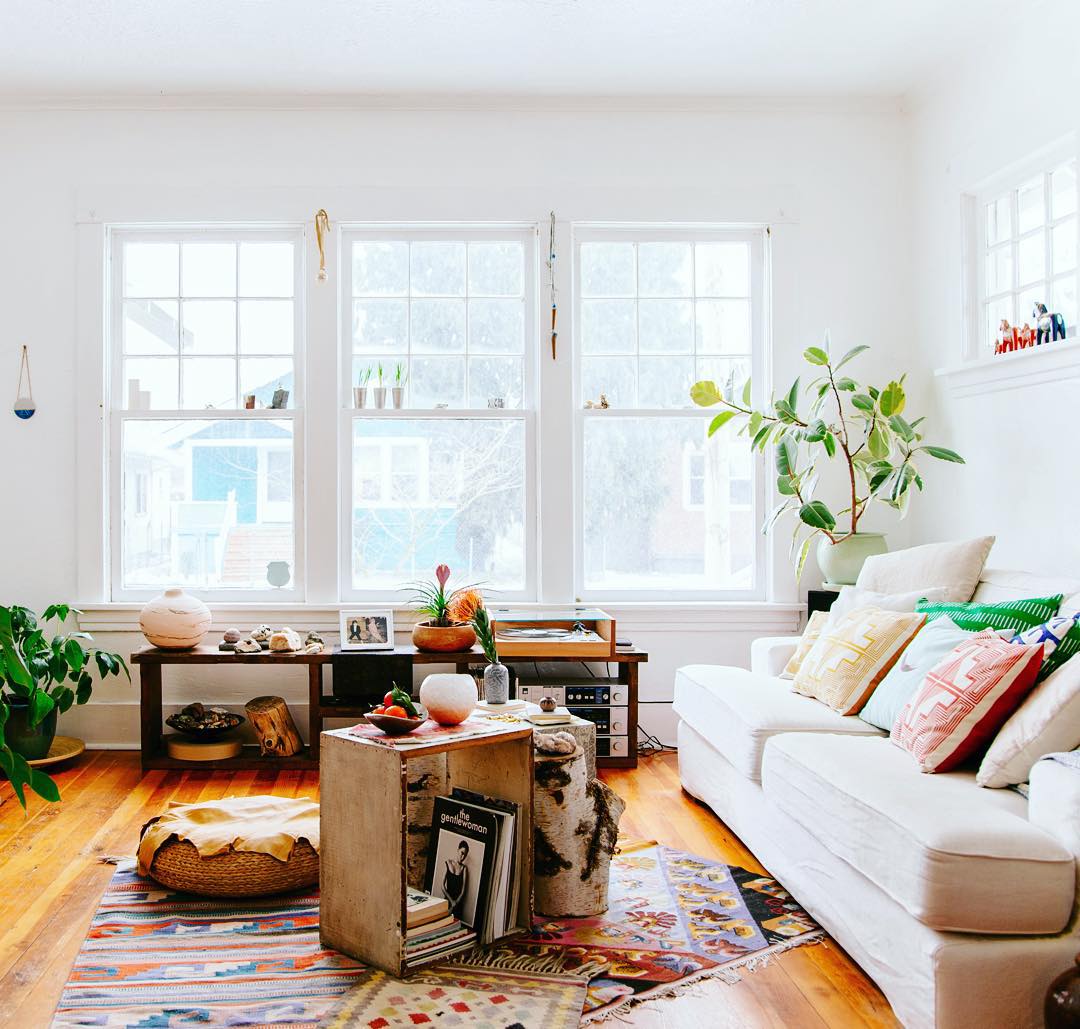 ---
 Natural Elements Continue to Reign Supreme

Natural elements are nothing new, from indoor plant jungles to wood accents. Bringing nature inside has been trending for all of 2015. Redmond adds:
We are continuing to see the trend of utilizing natural materials in a space. From leather to live edge wood pieces, we are seeing great popularity in being inspired by nature. Utilizing natural elements in a space is an easy way to ground a design. Natural elements in a room design offer a simple way to create warmth, as well.
Celebrity interior designer Nate Berkus says:
Basketry, tassels, fringe, quilting – all of the things our grandmothers knew how to do – are coming back to life. When you have something in your home that is made by hand, it can sit next to a sofa or other item that has been mass produced, and it adds some originality. Minerals are also going to be huge. We will see them in their raw, natural forms. I also want to see bowls of pyrite on the coffee table! Why not?
As a store owner, carrying small accessory items that feature minerals or products that are designed from minerals or geodes will generate strong sales. Adding small woven containers that can hold small items, as well as textured or woven throws will also generate interest.
---
Velvet: The Trend You Did Not See Coming
When we think of velvet, we tend to think of Victorian era design. However, Redmond says that velvet is going to be hot in 2016. She explained:
Previously seen as stuffy and tired, velvet is being used in a new way, paired with clean lined modern upholstered pieces. Velvet has a great way of adding visual depth to a piece due to its subtle texture, sheen and movement. Velvet also adds sophistication to a space.
As a store owner, you can find ways to incorporate velvet into what you carry, adding to sales success. Consider decorative pillows in rich colors, especially blues and aubergine.
---
Traditional with a Twist
Traditional is one of the most steadfast design styles. It is classic, but also evolving, according to HGTV designer David Bromstad. He says:
While there is always a need for timelessness, we are now seeing a desire for boldness. If you cannot walk into a room and smile or have your guests blown away, what is the point of the design? Can a black traditional office desk be accompanied by a Mongolian skin throw and gold tipped deer horns? Absolutely! It is important to look at the use of metallics in traditional updates. We see a lot of brass with the mid-century modern trend, but now it is copper. This particular metal adds sophistication. The David Bromstad Collection has amazing pieces that you can mix in.
As a store owner, do not be afraid to carry furs, skins and metal decor accents. Clocks, wall decor, vases and anything that helps add dimensional interest is in. Mongolian lamb skins and cowhides are great for rugs, pillows and even throws.
---
Pastels Will Reign Supreme
Pantone recently announced two colors of the year for 2016, Rose Quartz and Serenity, both of which are pastels. According to Bromstad, color palettes become more muted when consumer confidence in the economy rises. Redmond at Decorist states:
Suddenly pastels are coming to the forefront. Previously seen as dated and more appropriate for a kid's room, pastels are being brought back in new and updated ways. I am particularly interested in seeing pastels used unexpectedly in modern interiors.The neutral palette that is typically seen in modern design suddenly takes on a whole new life when paired with soft blues and pinks. Softening hard lines, pastel color has a really interesting way of making an interior approachable and fresh.
For store owners, look for stoneware and items that blend the trends above. Pastels offer a lot of room for innovation in the products you carry, as you can pick up items that your customers may resonate with.
---
Above All, People Want to Make a Statement Through Their Homes
No matter what the trend is, there is one overarching desire that all people have. Designer Nate Berkus shares:
No matter who you are, how much money you have or what country you live in, everyone wants to live better. I have found this from extensive travel. I have seen people in Laos pin a textile in a hut just because it is pretty. The fact that design is deeply personal is something that has always resonated with me.

I have come to realize that with everything online, including Etsy and other affordable shopping destinations, people can really personalize their spaces. For example, with my collections at Target, I try not to make them one note. This allows people to layer them in with other things. There is a different level of access so people can now really create their own stories in their homes. So what I think has become prevalent in the world of design today is to break the rules, creating a personal environment that tells your story.
The interior designer advice above is a great resource for finding ideas and inspiration for the products you sell in 2016. Do you need to find some great products now? Check out our handmade, interior design and lifestyle reports on companies that are on top of these trends.
---
Do you want to experience the show in person? Register for NY NOW today!
---