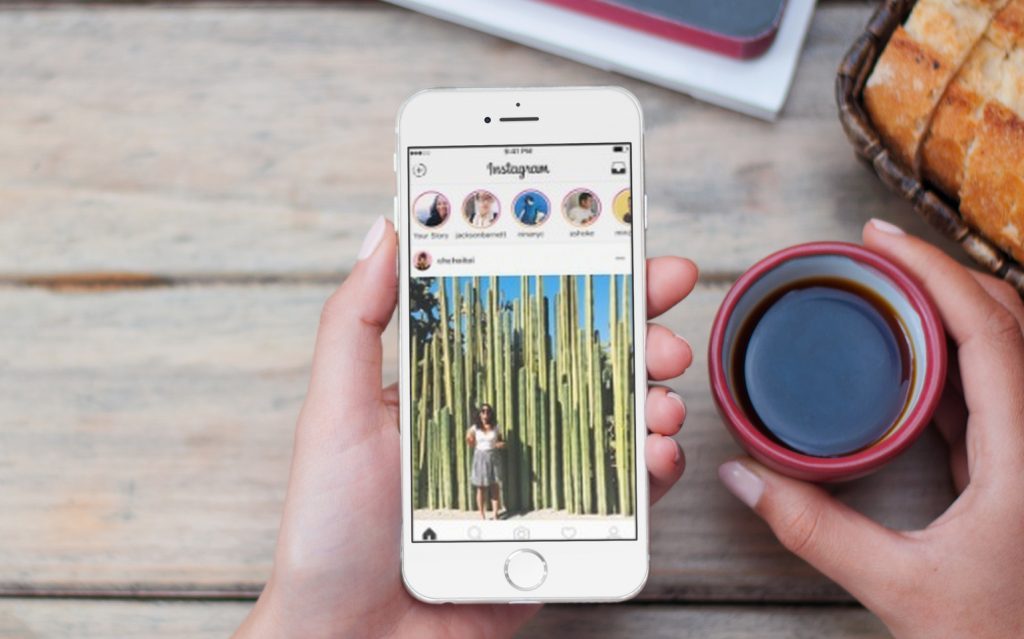 NY NOW created The Ultimate Guide to Pinterest and Instagram Advertising to help you navigate the growing world of paid social advertising. Since that guide's original launch, Instagram has grown in many ways and the number of Instagram users has grown to over 700 million. Instagram has rolled out many new features that can help retailers continue their success on the platform, here's an overview of how to use them to your advantage.
#1: Live Video & Instagram Stories
In August 2016, Instagram introduced Instagram Stories, a feature where users share all the moments of their day, not just the ones they want to keep on their profile. As users share multiple photos and videos, they appear together in a slideshow format. The photos and videos will disappear after 24 hours, never appearing on the user's grid or feed.
Introducing Instagram Stories from Instagram on Vimeo.
In November 2016, Instagram announced the  Live Video feature available on Instagram Stories.  To use it, people simply tap the "Start Live Video" button and start sharing for up to an hour. Friends of that user can get a notification when that person goes live so they can tune in. While a person is live, they can pin a comment for everyone to see or turn comments off altogether.
When someone that a user follows starts a live story, they will see the word "Live" under that person's profile photo in the stories bar. During the broadcast, they can comment and like as much as they want. People can discover new live stories on the Explore tab and look for "Top Live" stories. The ability to tag someone within a story, Boomerang, and a hands-free recording option are all included as Stories features.
Live Video on Instagram Stories from Instagram on Vimeo.
#2: Disappearing Photos &  Instagram Direct
At the same time Instagram launched live video features, it also launched disappearing photos and videos for groups and friends in Instagram Direct, adding SnapChat like features to the app. According to Instagram the use of Direct has grown from "80 million users to 300 million users around the world." To use it, people swipe right into the camera to take a photo or video, then tap the arrow to send it privately. They can choose a group or create one in just a few taps — and also send to individual friends at the same time. Just like SnapChat, photos and videos disappear from their friends' inboxes after they have seen them. 
J.Crew Instagram Story from Instagram for Business on Vimeo.
#3: Saved Photos, Stickers and Deeper Engagement
Instagram has also rolled out better control features for its users. People can control comments, like comments on a post, turn comments off, remove followers, and save posts. For 2017, it's safe to say that Instagram has focused on and is testing out how to offer deeper levels of engagement for users and all those they are connected to. After all, the deeper the interactions, the more information and data they have (since Facebook is one of the most powerful data companies in the world).
The feature that brands should pay attention to most is the "saved posts" feature. With it, users are able to save what they like and view it again later. No longer do they have to like something and then scroll back to find it later. The bookmark icon adds a new tab to their profile and they can easily find something that stood out.  What makes this worth a deeper look on the marketing side is how saved posts could be used to measure marketing success. As Paste Magazine notes:
Saved posts (creates) an element of emotion, (adding it) as a marketing metric. CTRs are really only useful as part of a sales funnel, and unless you have an amazing funnel that can measure Instagram engagement all the way to a sale, that CTR is literally worth just as much as a like. With a saved post, now we know your target audience was moved by your post.
Another important feature to note is the stickers that are now available. Similar to SnapChat, users can add customizable stickers based on variables such as the weather, the current time or their location. Themed stickers will be made available from time to time and users can add as many as they like to their stories. No doubt brands will look to create custom stickers (on the paid end).
#4: Instagram Built Better Video Insights
The platform also launched better video insights after noticing a 40% increase in video views in 2016. You can now see how many views and comments a video has once you post them. The view counts are positioned below the lower left corner of the video, right where the Likes used to be. To see the number of Likes and the people who did so, clicking on "views" will bring up the details. Just like on Facebook, three seconds will count as one view.
Experiment, Test and Have Fun!
We hope that you now have a clearer picture of Instagram's new features. Remember, with so many options, you can really explore the platform and see what works best for you and your brand. Have fun and share your successes with us on Facebook! And if you haven't gotten our Instagram & Pinterest Guide, feel free to download it today!
Image Credits: RELEVANCE | INSTAGRAM