NY NOW® Summer 2017 Market had many fantastic new finds and new trends being driven by the established, new and artisan brands that call our Market home. Buyers from around the U.S. and the globe had more selections of "what's next now" than ever before. Here's what you should be on the lookout for this fall and holiday season, as well as carrying over into Spring/Summer 2018.
Black, White and Dynamic Monochromatic Palettes
The color palettes for Fall and Winter, as well as Holiday 2017, feature neutral color palettes mixed with bold autumn colors. Burnt sienna, amber, forest and olive green are paired with black and white to create dramatic, dynamic and even monochromatic color palettes in all product categories. Natural fibers with an emphasis on wool, cashmere, goat hide and alpaca are quickly trending as a key design element.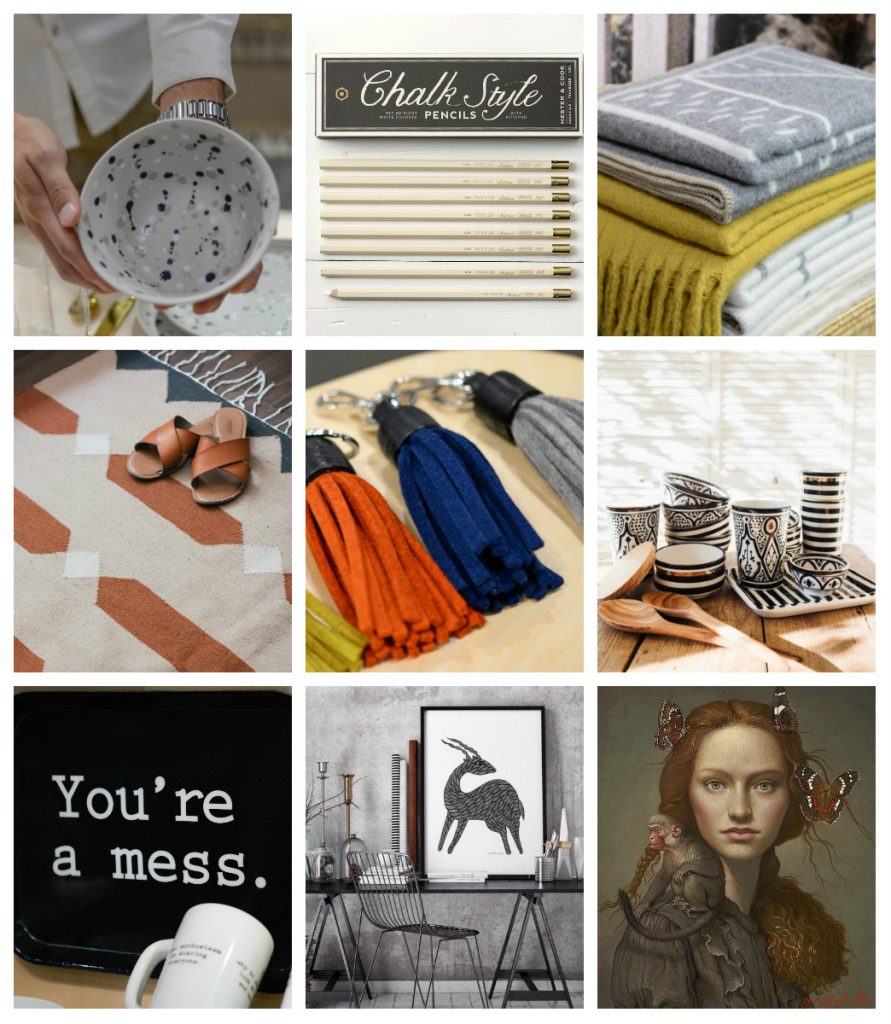 Brands: Hawkins New York | Hester and Cook Design Group | Kiliim | Graf & Lantz | Raven + Lily | Fishs Eddy | Roots Studio | Yana Movchan
---
Pink, Greens and Neutrals
Pink and green color combinations are vying for another dual Pantone Color of the Year palette. Softer shades of pink are being paired with light to medium earth tones and shades of green. For the more contemporary design enthusiast (obsessed with velvet), we're seeing deep green jewel tones being paired with multiple shades of bold and vibrant pinks. Gold, copper and rose gold are also being used as metal accents.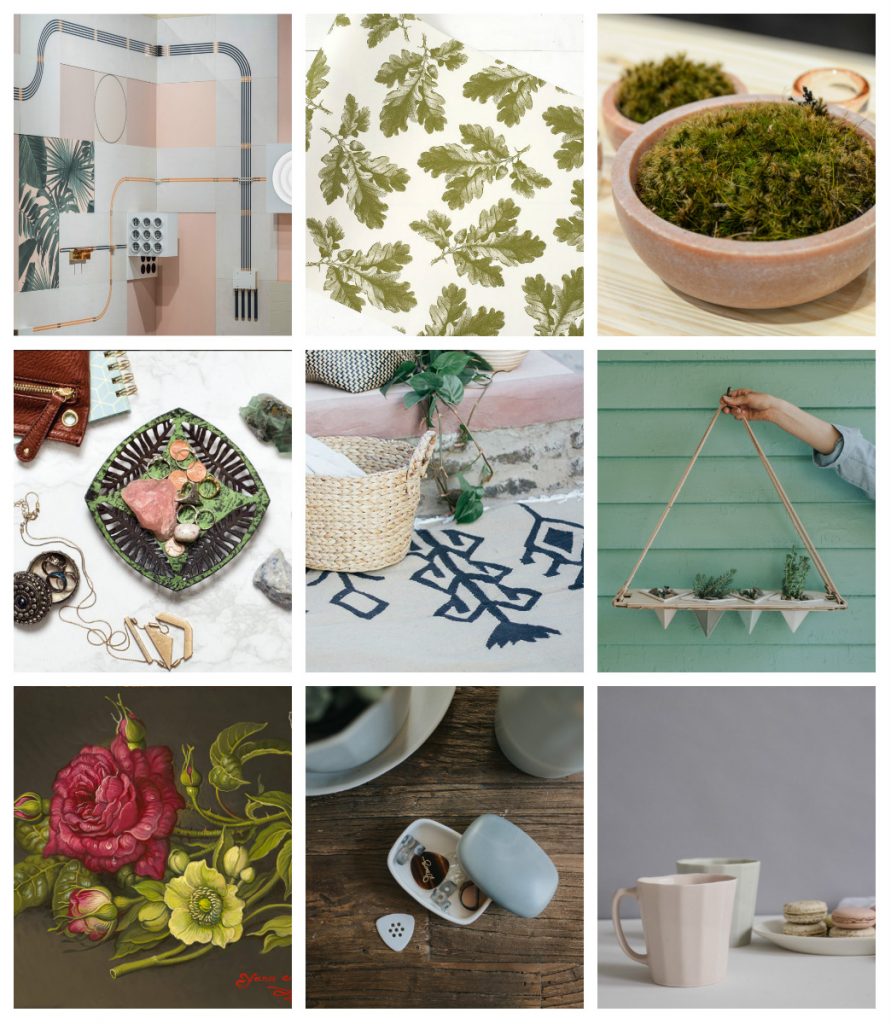 Brand: Flavor Paper | Hester and Cook Design Group | Hawkins New York | Northern Lights | Kiliim | The Bright Angle | Yana Movchan  
---
Tech Accessories For Mobile and Digital Nomads
Some of the biggest consumer groups – digital nomads, van lifers and small space dwellers –  have become powerful shopper categories. Brands are designing innovative, utilitarian products to meet the needs of these transient, tech smart, and always-on-the-move shoppers. From bikes and campers to smartphone accessories and alcohol preservation kits, we're seeing buyers look for items that they can carry in their stores that their  "visiting shoppers" can take with them as they move onto the next stop on their journey.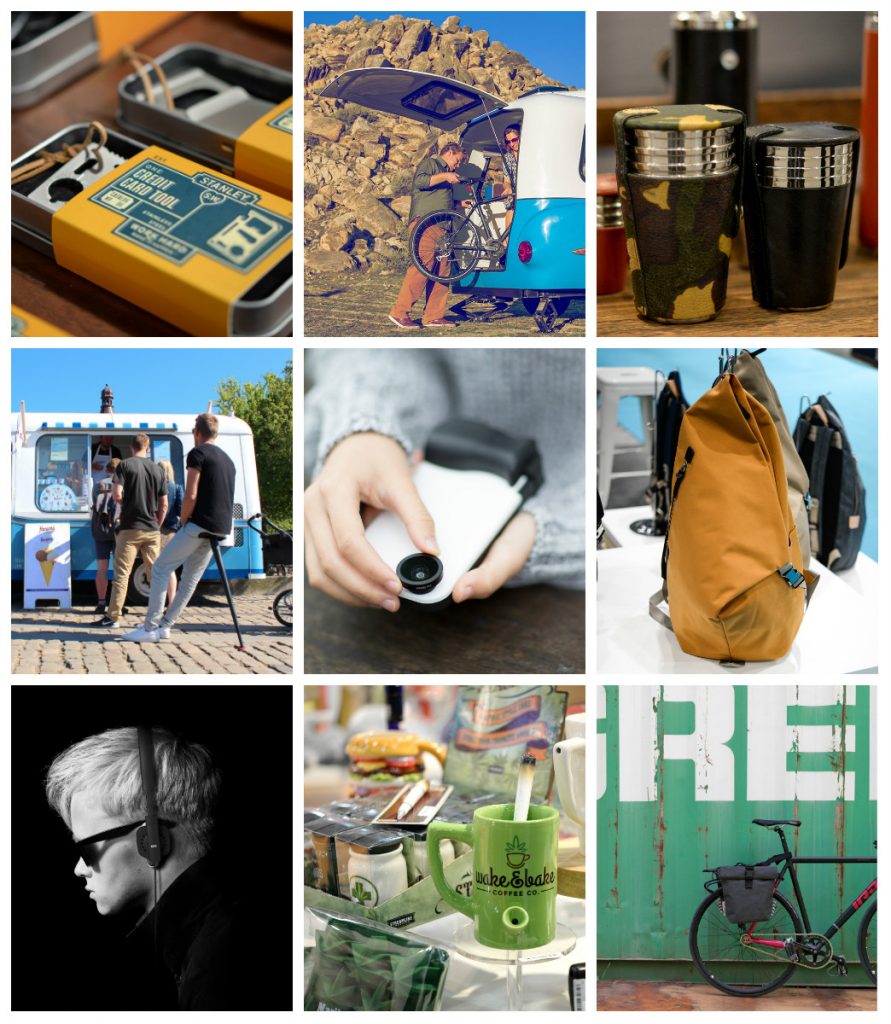 Brands: Gentleman's Hardware | Happier Camper | Pittards | Sitpak represented by AGCS Brands | BitPlay | MOLLASPACE | Jays Headphones | iBike
---
Retailers Want Sustainable, Storied Products
Sustainability is a requirement for most artisans, makers and handmade brands at NY NOW®. No matter where a product comes from, how it's made, what it's made from and just who makes it (the craftsman behind the productions) are of paramount importance to a large segment of buyers. Goods that are made of ethically sourced materials, made by Fair Trade and/or local manufacturing standards and minimize environmental impact are highly sought after. Organic cotton, natural fibers, burlap, hemp, and organic linen are in high demand.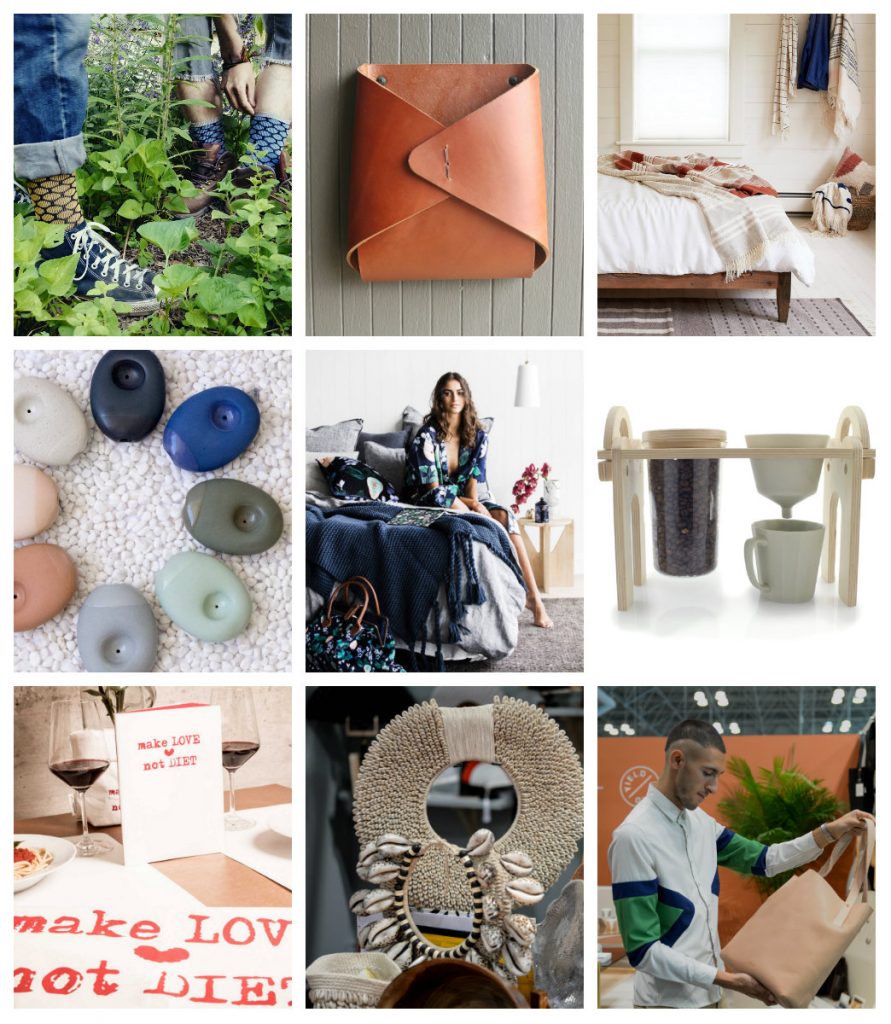 Brands Featured: Maggie's Organics | Alice Tacheny | Pigeon Toe Ceramics | Sanctuary Studio represented by Ashley B Agency lazybones / Sanctuary Studio | essent'ial | Jenggala | Yield
---
Global Artisans Go Vibrant & Geometric
In order to align with consumer trends in the Market, local and global artisans are paying attention to what's happening amongst those trends. While historically known for its bohemian feel and global bazaar appearance, this category is growing and diversifying, offering more sophisticated designs. The need to create products based on more aligned color palettes is not lost on the international maker community; they're creating bold and geometric inspired products for Fall/Winter 2017, Holiday and Spring/Summer 2018. Don't worry, it's still approachable.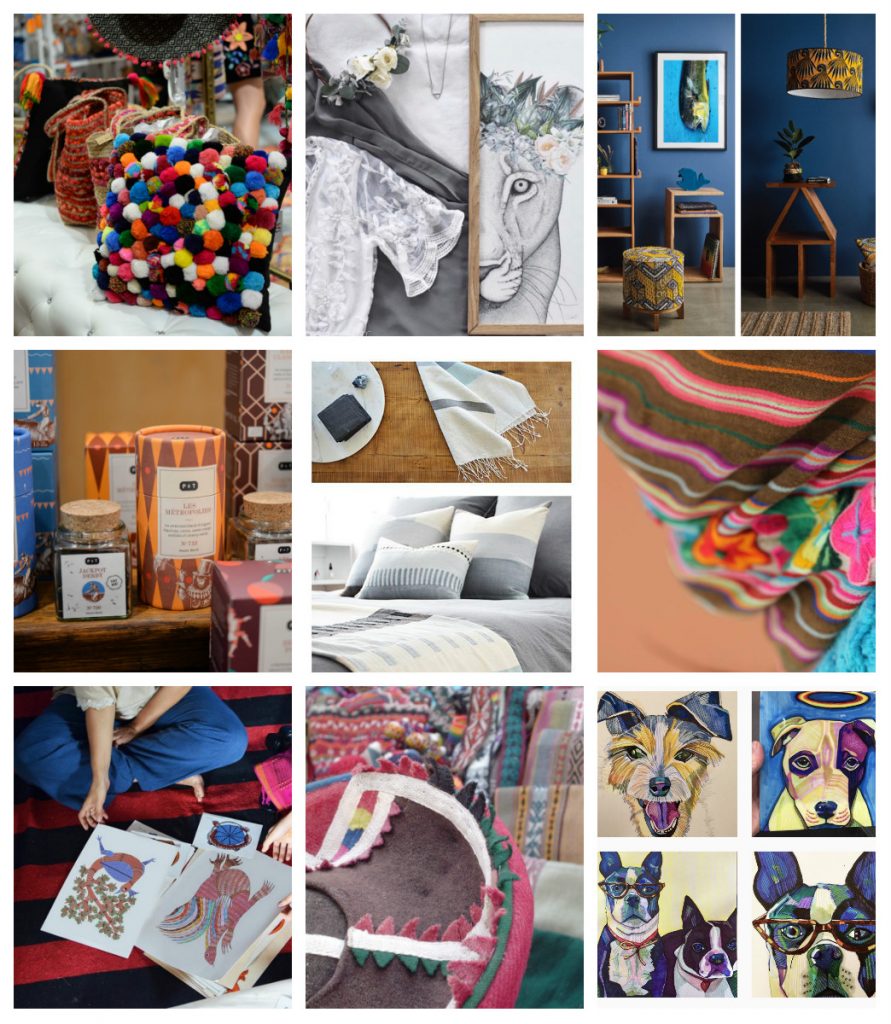 Brands Featured: Bole Road Textiles | Dots by Donna | 3rd Culture | P&T | Roots Studio | Mata Traders | Solveig Studio | Inspired Peru
---
Personal Care Is Case Specific
The personal care category is seeing some amazing products arriving as specific use cases are coming to market. From beard grooming kits to natural charcoal based face regimens, creating products and/or collections of products that solve a specific grooming/hygiene challenge are hot. Many products feature natural and organic ingredients, are simply designed, expertly packaged and often support local causes with their purchase.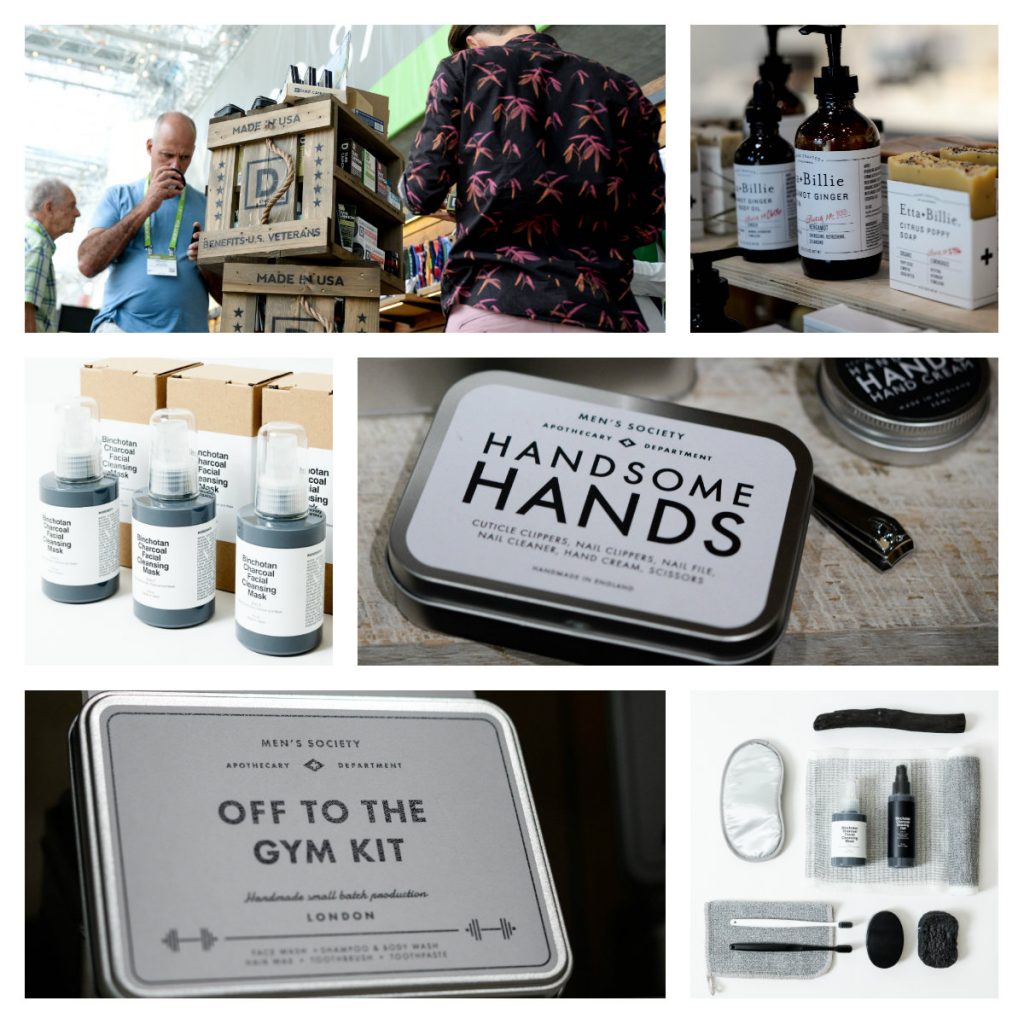 Brands: Morihata International Ltd. Co. | Duke Cannon Supply Co.| Men's Society X Izola | Etta & Billie
---
Represent Your State
From stationery and baby onesies to large-scale artwork and calendars, items that remind a shopper of their home city or state continue to make waves as best sellers. There are many new brands that are expanding the products that feature state names, explain what it looks like to live there and/or even experience the scents in the air. Merchandise with local town names and home states are a surefire way to drive register sales. It may be time to expand your product mix in this area.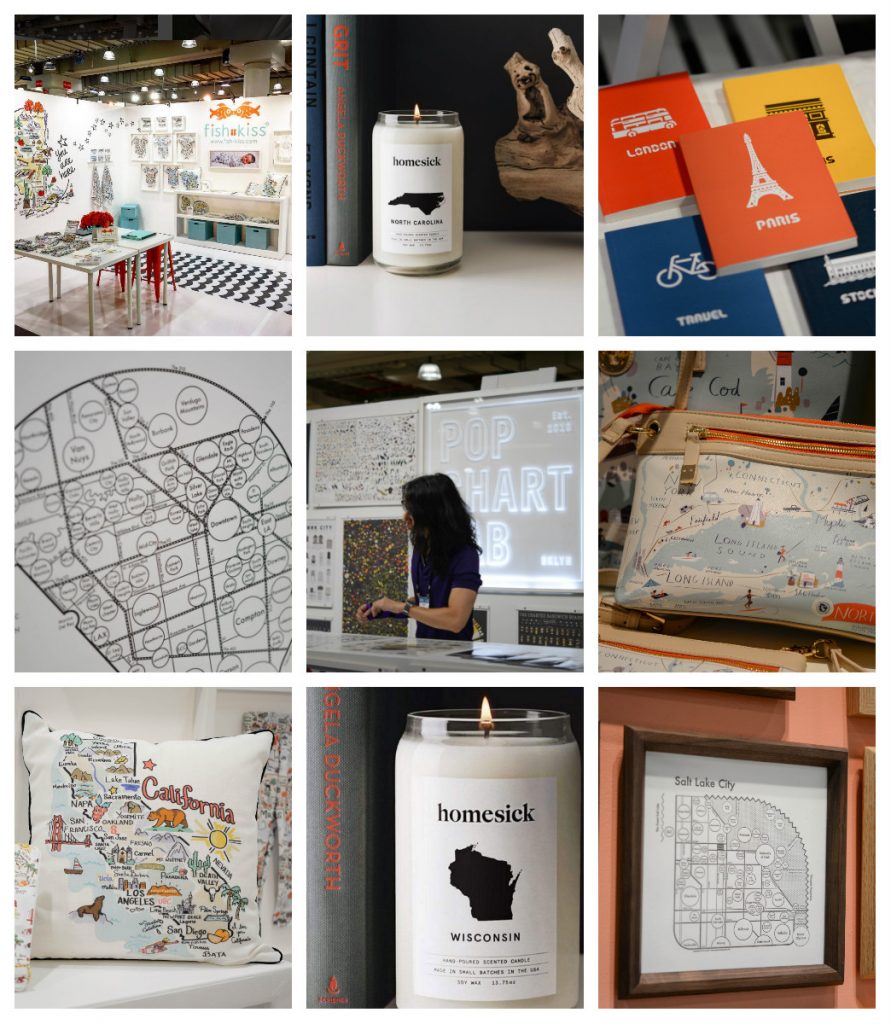 Brands Featured: Fish Kiss | Homesick Candles | Spartina 449, LLC | Pop Chart Lab | Paper Ways
---
Want to see the trends first hand and shop brands that are only found here? Register for NY NOW® Winter Market 2018!