"If you build it, they will come." This may have been the mantra of retailers before technology took shoppers online. In the age of Facebook, Pinterest, Instagram, Twitter and an on-demand economy, retailers are looking for ways to continually pique the interest of customers in order to bring them into stores. Today, an in-store event has to be more than a tactic to sell discounted merchandise. It has to be an experience, especially during peak shopping seasons. For the upcoming holiday season, retailers should be exploring how they are going to invite customers through their doors via cool pop-ups and interesting holiday events.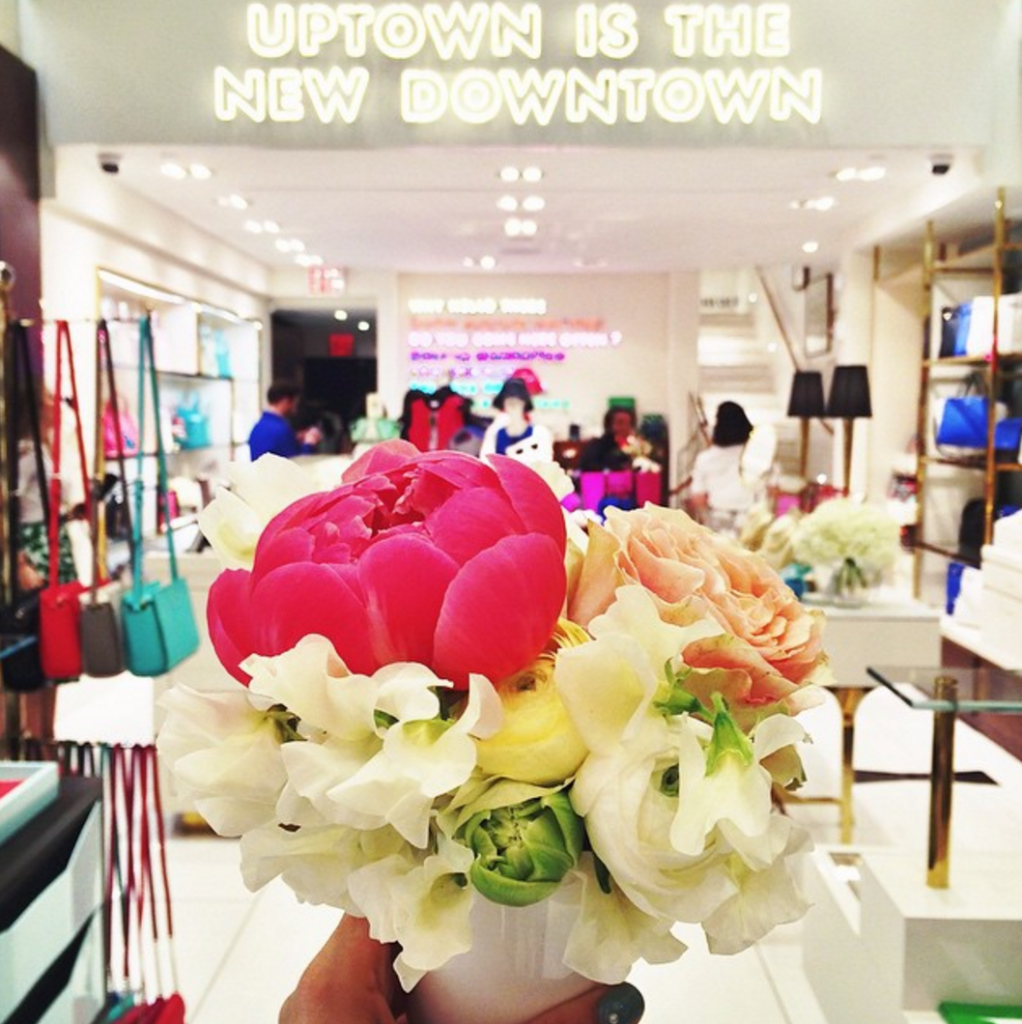 Understand How Your Customer Shops in a Digital Age
As of December 2015, 94% of sales are still generated in store. A recent A.T. Kearney study found that 90% of shoppers surveyed would prefer to buy in a brick-and-mortar store across demographic and age groups. Why? Customers still want to look at items firsthand. It is important for retailers to understand that technology has created a new form of shopping behavior where customers evaluate, research and vet products online before ultimately making a purchase in person. In order to better understand this hybrid behavior, it is important to look at how digital and physical work together. Customers' online search behavior leads them to expect more product information, and they will go to great lengths to learn about something before they buy it. It is that thorough research that triggers the need to touch, feel and see the items they buy.
Three Ways to Create Amazing Store Events
Capitalizing on first-hand encounters and the desire for experience is what make store sales these days, especially during the holiday season. The savviest retailers are taking advantage of this by designing amazing holiday events that include shopping gatherings built around community connections, charitable fundraising, and limited time pop-ups. Regardless of which approach you use to draw consumers to your shop and whether you are bringing an artisan into your shop for a week-long residence, partnering with a local restaurant to raise money for a food bank or collecting coats for kids, the driving factor behind a successful, holiday in-store event is authenticity.
#1: Build Events Focused on Connections
In 2015, A.T. Kearney research found that people, especially women, like to shop in groups. Both Millennials and older customers said that they liked the social aspects of shopping with family and friends. The study also found that if an event has local focus and allows people to connect, it can have terrific results that do not require traditional sales tactics. By letting the shop become the destination for an event focused on greater purposes, it does not make customers feel as if they have been brought there to shop.
"I believe that in-store events can be successful by tapping into a brand's community interests and translating them into experiential events that add personal value to their attendees," says Jessica Kia, co-founder of the RJK Project. "When we tied in a local florist, Kate Spade New York noticed positive reaction to content that included flowers. They created a series of in-store events that partnered with local florists to give lessons on how to arrange flowers. The events produced content for the Kate Spade Instagram account and generated blog posts and social engagement from fans," she added. According to Kia, local partnerships can create an authentic intimacy with larger brands by showing that they embrace their customers' community. "That intimacy can be amplified when brands choose a theme that their audience has already shown interest in by using validating data mined from their social media activity," Kia noted.
#2: Build Time-Centric Retail Collaborations
Designer collaborations and limited edition products are nothing new, but success with this sales tactic often is. Many large retailers have tried them, but see success only when markdowns come, or if the fan base of the brand is so ravenous that items disappear and end up on eBay in less than a day. However, in the past few years, retailers have begun to see a change in this, as smart retailers begin to curate their collections and operate on scarcer product models.
According to Columbia University professor Sheena Iyengar, customers are 10 times less likely to purchase when given too many choices. Customers do purchase when products are limited edition and/or highly unique (a model that retailer OfAKind based its business on). In order to capitalize on the success of limited edition, quality goods, retailers can host an artist in residence for a week, create continual pop-up with a consistent rotation of artists like Display:California does in Sacramento. Or you could create public focused workshops like Los Angeles-based café, retail store and gallery Royal/T did when they launched an in-house pop-up with craft workshops on making terrariums and crocheting birds. Once you have settled on an event, scheduled it and worked out all the nitty-gritty details with collaborators and makers, you have to get out there and let your customers know it is happening .
Janelle Pietrzak of All Roads Design, who recently launched her first collaboration with Anthropologie, shares her advice on making successful limited collections happen in store:
As an artisan you must do your due diligence before embarking on a collaboration. Ask all the right business questions regarding delivery, payment terms, how to label your product, etc. On the design side, you may also have to modify a bit of your product to appeal to the retailer's audience. A retailer may love your product or style, but you might have to make some changes to appeal to their target customer. Changes like these shouldn't affect the end use. I view every retail partnership as a way to grow my brand and improve what I make.
#3: Tie It to a Real Cause or Have It Serve a Need
Tying your holiday efforts to a charitable cause is not just good personal karma, it also helps add a social layer to the transactions between you and your customers. During the holiday, 26% of all retailers will offer a charity promotion according to a study conducted by BDO Seidman. A 2014 analysis of more than 60 of the most prominent retail brands found that fundraising campaigns brought in $358 million in 2012. The holidays are a perfect time to work on a collaborative, event-based approach to giving. In order to be successful, retailers must remember to keep charity initiatives simple. You can donate a portion of sales to an organization, partner with a local food bank and collect cans for a discount, or create a campaign that donates a large percentage of sales to cause-based goods. There are many great examples of companies successfully integrating charity into sales. Warby Parker and Toms Shoes have ingrained giving into corporate DNA and marketing stories. Another great example is West Elm's 2011 Charity Mugs campaign. Originally launched as a $10 (with $5 going to charity) line of mugs to benefit St. Jude Children's Research Hospital, the mugs were so successful that West Elm has since expanded to include custom mugs that benefit seven charities. Pat Connolly, executive vice president and chief strategy and business development officer for Williams-Sonoma estimates 22% of customers donate during their giving season in stores including West Elm, Pottery Barn and Williams-Sonoma Home.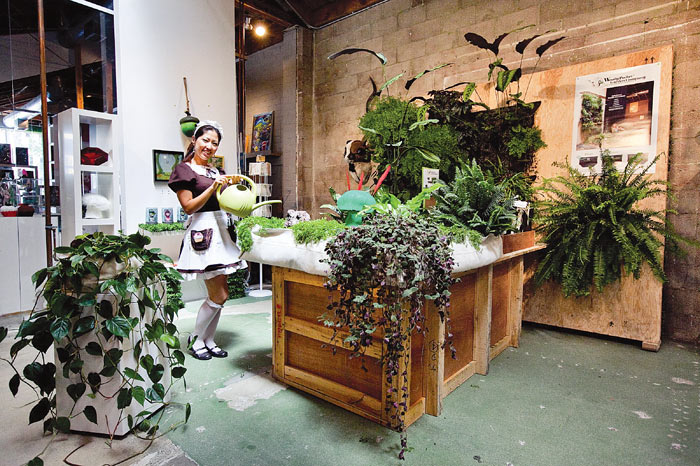 How to Use Digital to Drive Awareness
It is estimated that customers will spend around $640 billion this holiday season. Given the close connections of online to offline, retailers can use their digital channels to spread awareness of their store events to current and new customers through a variety of methods.
Email: Most retailers keep customers' email addresses. Email is one of the most effective ways to bring existing customers back in-store. When you are creating your event email, offer your customer an added incentive to attend the event.
Twitter: Tweet to fans and followers about your event. Have your customers and influencers share the event, as well. Use appropriate holiday and local hashtags in order to connect with new customers.
Pinterest and Instagram: Pinterest and Instagram are great ways to show your customers about your event. Feature the merchandise that will be for sale, styled and merchandised in ways they would want to purchase or share with their followers. Check out our guide to paid posts to learn how to maximize in-store and online sales.
Facebook: Facebook is another great tool for raising awareness of your events. Like Twitter, your collaborators and customers can share the information on their walls. You can also upload your customer email list to Facebook and target ads to your current customers. From those customers you target, you can then create lookalike audiences and target new customers close to your store.
Loyalty Programs: In-store events offer a great way to leverage your loyalty programs. Reward your customers with early access to the event, a sneak peek, or an exclusive discount for loyalty program members. Making your most loyal customers feel like family will help get them into the store for you event and pay dividends at the register.
In terms of all the tactics available to a retailer, a multi-channel, platform agnostic approach to messaging should be used when creating great events. According to Raman Kia, co-founder of the RJK Project:
Retailers should be thinking about the path to consumption when messaging potential event attendees. They should be asking themselves where they can intercept someone who is looking for this type of event in general or someone who will potentially visit their specific retail location. The generic approach can involve media that is geo-targeted on paid search or Yelp. When thinking about potential attendees already connected to their brand maximizing, their customer database is an important signal from the noise within targeting options. If a local partnership is in place, they can be powerful advocates in acquiring valuable customers local to your retail locations by marketing the event themselves.
It is also important to leverage content created before, during, and after the event to your advantage. Content is an invitation that validates the "why" the customer should attend and fosters engagement and anticipation. Content created post-event fosters loyalty and gratitude which closes the loop on key objectives beyond just sales.
Make It Memorable and You Will Win This Holiday Season
According to the National Retail Federation, 20% to 40% of yearly sales for small and midsize retailers take place in the last months of the year. The competition for the hearts and minds of customers continues to get more intense each year. Capitalizing on authenticity and experience may be the key to your success. Remember, experience is what inspires, educates and excites your customers.