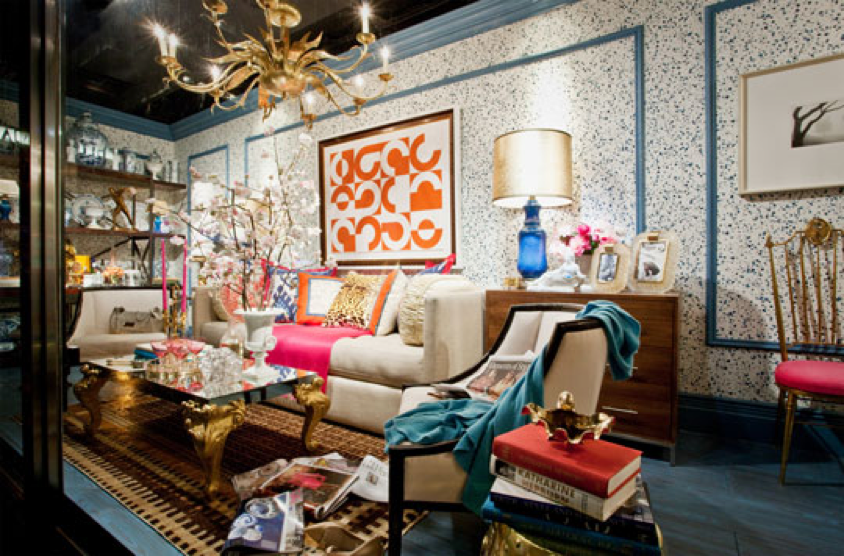 You can have the best product on the planet, but if your merchandising strategy isn't optimized to bring value to your target customer, you're missing the opportunity to drive massive sales. With retail merchandising, like most anything else, the difference between good and great is in the details. Incredible food without the visual appeal is just a means to cut hunger, champagne without the glass flute, is just a carbonated beverage and a store without proper merchandising is just a space to buy clothes. From your layout and your product, to your windows and customer service, intoxicate your customer with a unique retail environment that invigorates a sensory experience and stimulates their personal desires to buy.
---
Components of Good Store Merchandising
According to R. Srinivasan, author of Case Studies in Marketing, merchandising influences approximately two thirds of all sales. Furthermore, it costs only 1% of total sales and yields a 10-15% increase in total sales.
Understand What Your Customer Wants
Consider that your retail space is your best salesperson and both your space and your employees need to understand and connect with your target customer. Put your customer at the center of each decision you make keeping in mind the who, what where when and why's for each type of your target customer personas. Yes, you can and probably have more than one.
The 'Take Me Home' Strategy
Profitable retailers understand they need to provide more than just a good selection of products at a good price. They do this by adding value to their customers' lives and purchases. Adding value to the purchase can be as simple as bundling complementary items. Guide your customers towards relevant products based on their specific preferences. Consider that even if your customer has never lusted for a pair of leather cowboy boots, you want them to lay eyes on your artfully displayed mannequin and suddenly picture themselves galloping through open countryside on top of black beauty. Teach your staff to lead your customers to and through a sale.

Bridge the Inspirational State with the Shopping State
Take it from uber successful, Anthropologie. Their inspirational brand story is so ingrained in their merchandising strategy that customers naturally wander around their stores to find moments of discovery. This is done on purpose. "We want the store to feel lifestyled," Jill Gallenstein, Anthropologie's eastern regional display manager says. "We want people to walk through the space, and visualize themselves in it." The merchandise is displayed so shoppers can pick something up, move around the store with it, and hopefully decide to go home with it because it's now part of their lives.
Holiday and Seasonal Considerations
It's undeniable that seasons change and holidays are always near. A few things to consider to make these times a success are in your product mix and selling strategy. In order to ensure you'll have enough product, review past holiday sales and ask your leasing agent for your mall's shopping data. If you don't have a leasing agent, simply use your own sales data to predict how much to buy for the holiday season. Once your product mix is determined, it's imperative to focus on upselling and add-ons. Determine what items can be paired together to increase the value in each sell. Be sure to make these pairings obvious for your customer by arranging products near each other. Again, it's about bringing value to your customer's lives by making purchasing decisions easy for them.
Window Display Optimization
Your window displays should be designed to make a stunning first impression. They are your first and perhaps your last opportunity to drive foot traffic in your store. Your goal here is to capture attention, awaken the senses and invite your customers in by piquing their interest.
Tell a Story
It's commonplace to change your displays with the changing seasons and holidays. But a simple Mother's Day display just isn't going to cut through the noise anymore. Instead, consider developing a theme your customers will be sure to remember like "A Trip to Paris with Mom" and infuse your brand story inside of that.
---

The Rule of 3's
Step outside your store window and use a line of blue painters tape to mark eye level. Place the most important pieces of your display at this level and then mix high and low elements, as well as creative lighting to create depth, texture and mood.
Successfully Tie Online to In-Store
"Savvy merchants leverage the unique capabilities of the web when developing and executing merchandising strategies. Understanding the possibilities, the potential and best-in-class execution is what sets merchants apart," says Lauren Freedman, president of The E-tailing Group. Consumers are using more connected devices in the course of their daily lives than ever before and expect the same technological conveniences in your store.
Technology allows you to create a personalized experience for your customer on all channels and interaction points. Social media is a wonderful way to reach customers and amplify messaging, build emotional connections and reward brand advocates online and in-store. One example is with Nordstrom. The retailer studied their customers' data and social tastes and discovered a strong affinity for Pinterest. They leveraged the opportunity and fostered a social community online that invited customers to 'Pin' their favorite or most desired shopping items that would then be featured in their physical stores. This tactic took advantage of their captive customer both online and in-store and provided peer to peer recommendations to inspire a purchase.
---
Are you Carrying What Your Customers Want?
According to Retail Touch Points' report, The Era I Enterprise: Ready For Anything, retailers have increased revenue by more than 10% by pleasing their customers on the individual level and delivering what their customers want. Successful retailers reported doing the following:
Act on customer feedback
Respond effectively to changing marketing conditions
Offer highly individualized products and services
Offer highly individualized customer experiences and anticipating customer needs
Offer on-demand fulfillment
By doing this, you'll build a strategy for retail success. Want to learn more about merchandising and the home business from experts?