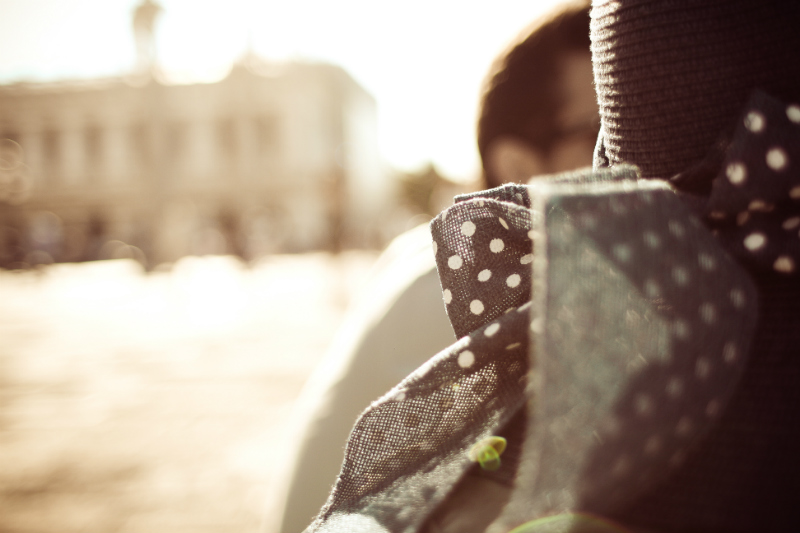 The topic of HOW to market to moms is always a hot one. In 2017, the continual growth in their spending power, coupled with steady U.S. retail sales, has brands and retailers increasing their marketing efforts in order to capture the dollars spent by this social, mobile and price savvy consumer group. How you "market to moms" is becoming increasingly challenging for many brands; the need for authenticity and transparency leaves most retailers falling short in their strategies. When retailers face marketing challenges, sometimes it's best to keep things simple. To help you understand how to market to this diverse demographic, we've identified three topics that can help any retailer successfully market to them.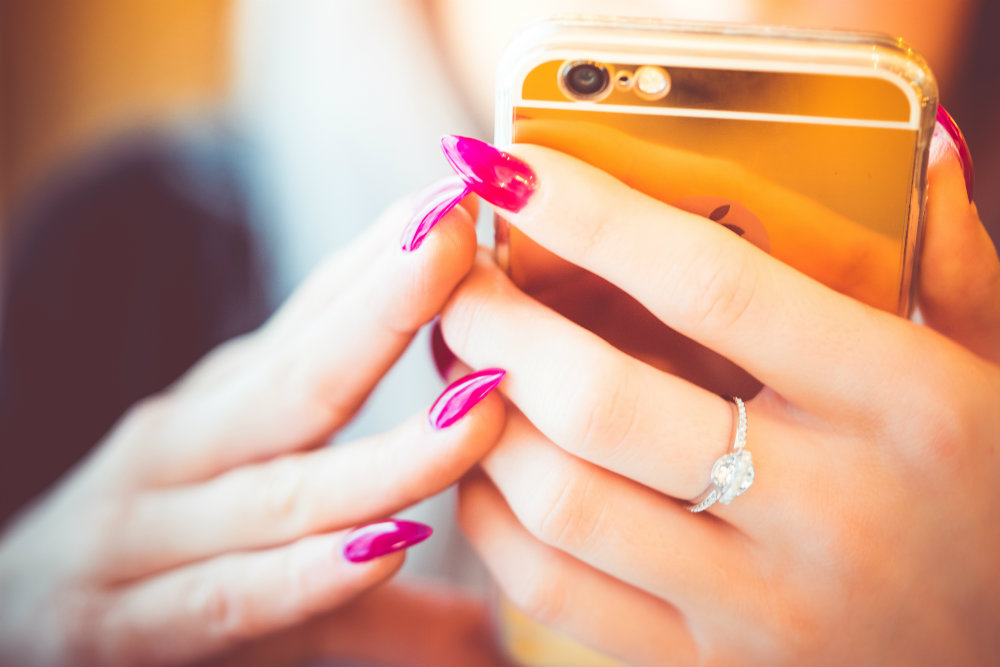 Use Your Store Data To Determine A Mother's Needs & Values
Before you dive into purchasing and marketing products to stock for female customers, it's important to develop a fundamental understanding of their needs and values. These drive purchase behavior, something we covered extensively this year. As a retailer with a modern POS system, you already have a lot of information that can help you better understand the purchase behavior of modern moms.
To start, scan your transactions to see what types of items sell well, what prices they sell best at and which categories they fall into. If you actively collect customer information, you can also scan this data and easily sort based on their purchase profiles. If you don't have a POS that supports customer profiles, or you don't track them, then you should look at what's popular based on what you're ordering and selling. A deep dive into your data should reveal:
Which items are selling?
Which product categories top sellers fall into.
Where your customers live; if they are local, national or international.
If you have e-commerce, which locations are you shipping to the most?
From there, a quick analysis of your top sellers will give instant insights into what your customers need and want to buy from you. Then ask yourself:
What similarities do these products have?
What are the average price points of your best sellers?
What features and/or functions do your best seller's offer?
Based on these features and functions, what do you think your customers use the product for (bonus points if you've asked them and put notes in your system)?
The answers to these questions don't have to be deep, they could be as simple as:
"My customers love two local jewelry designers I carry and no-wrinkle, high-quality dresses from a private label line that I privately source. The jewelry and dresses sell between $35 – $55 per piece."
Simple insights like this help you establish why someone shops in your store. In the example of the apparel, you could say that offering unique pieces that aren't mass produced is important to your customer and they're willing to pay a little bit more for original designs.
Pro Tip: If you notice that 10-20% of the inventory in your store drives 80-90% of your sales, it's definitely time to refresh your merchandising mix.
Once you've done softer research with the information that you already have, it's always good to check the most current industry insights on consumer attitudes and sentiments towards products in the market. When it comes to marketing to moms, NRF, Mom Talk Radio, Project Eve, and Marketing to Moms TV continually have great insights they freely share that can help you understand what women are seasonally shopping for.
---
---
 
Forget Labels –– Focus On Being Honest
Hipster Moms, Mad Moms In Minivans, Tiger Moms, Millennial Moms –– these are terms marketers use when trying to put mothers into consumer groups. When was the last time you heard a woman refer to herself in this way? When retailers try to approach customers in this way, they limit the ability to effectively connect and build relationships with them. These days, traditional "segments" are a thing of the past. Parents are extremely diverse and the ways people raise their families is dynamic.
It's safe to say that retailers need to stop focusing on stereotypes and start marketing to women as individuals. "Moms put up with a lot of crap throughout the day, and the last thing they want to do is come across an ad that presents them with more crap," says Samantha Cescau. "Mothers appreciate honesty and realism in communications, and they want to be treated as intelligent and smart and more than just a mom." So use your first-hand insights and be honest with female customers in your marketing. Be honest about who you are, what your store represents, how you can help them meet day-to-day needs and how the products you carry are vetted for those needs based on what they value.
Understand What They Want To Buy –– Become Their Source
By focusing on honesty, you'll find that your ability to strike meaningful conversations with those that come through your door becomes easier and easier. Those conversations serve as a first-hand way to learn WHAT your shoppers want and WHY they came to your store to get it. In an age where most mothers feel marketers don't get them, adding value and becoming a go-to source goes a long way.
Want some great examples of companies that have become a go-to source for their customers? Let's look at Anthropologie and Whole Foods; both these large companies market to moms, as well as provide great examples that smaller retailers can leverage. Anthropologie is a brand that understands the diversity found in their customers' lives and they've made having a multidimensional life perfectly acceptable. Unlike most retailers, their blog is the epitome of "life…styled!" Their blog posts, photos and videos cover everything from how to wear the most recent fashion trends to DIY almost anything in the home. They have used educational, inspirational content to provide the information their customers NEED so that they can ACHIEVE something they WANT!
Whole Foods also provides  access to product reviews, recipes, and how-to videos on their blog to help customers achieve "healthy as a lifestyle." They've taken it a
step further by adding gender neutrality to their content so that mom or dad could do anything they cover there. Like Anthropologie, Whole Foods encourages their customers to accomplish something they've learned.  Both retailers have made accessing, finding or achieving something outside their brick-and-mortar stores part of the overall brand experience.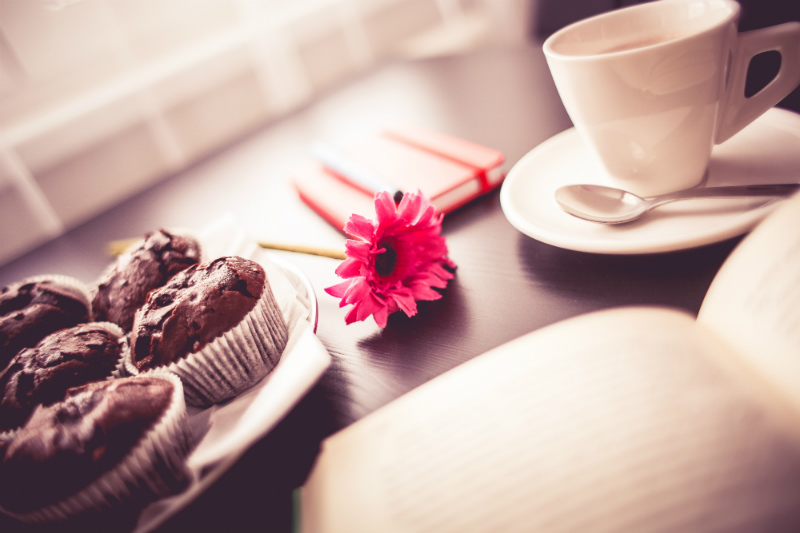 How To Build Your Own Successful Marketing To Moms
Small-to-medium size retailers can use the same tactics when marketing to female customers. By not focusing all of your marketing on selling, you have the opportunity to bring people into your store through other avenues. This means that your social media, blogs, website and anywhere else you make information readily available, become tools for more than pushing goods. That being said:
Should you post your in-store events to Facebook and find creative ways to market them through social sharing and regional ads?
Can you create social store events that allow your customers to laugh, connect and talk about "real life"?
Should you post social videos and photos on Instagram or Pinterest of how to style something and hashtag the heck out of it?
The answer is wholeheartedly –– YES. Nothing you do has to be on the scale of large brands, they can be tailored to your local area. Just as you learned to analyze and cater your inventory to your customers' needs and wants, you can cater the way you build relationships and market to them. What's more, how you do it can be as easy as the conversations you want to have with them every time they walk through the door!
To learn more about marketing, customer service and social media, register for NY NOW and attend our summer seminars.

Photography courtesy of Viktor Hanacek, founder of PicJumbo