Wood has been a staple in home decor and personal accessories for ages, but Spring/Summer 2016 brings a unique twist to these areas of design. Revered for the warmth it offers in its various tones, wood offers a special element to any design it is used in. This season, wood is admired for a lot more than its function, as its beauty is also celebrated and incorporated into everything from traditional kitchen countertops to trendy mobile phone cases. Mixing wood tones using various colors and intricate patterns is more popular than ever, too. Ash, Beech, Birch, Cedar, Cherry, Elm, Mahogany, Maple, Oak, Pine, Teak, and more; the varieties of wood provide countless options in the world of design. Here, we will explore what's trending in wood, in regards to home decor and personal goods.

Home Decor
This season, wood is one of the biggest stars in home design, especially in the kitchen. S/S 2016 brings wood's many beautiful and reliable properties into the home. Wood is enhancing traditional and contemporary styles alike. Wood can bring a soft nostalgia into your home. Making the old new again, wood is center stage when it comes to elements like rustic countertops and items like sturdy beer caddies and old fashioned inspired rolling pins and baking spoons. Wood can also lend strength and polish to your interiors. From stools and magazine racks with clean lines to tablescapes decorated with geometric shape embellished boxes, sleek drink coasters, and chic trays, wood can be found everywhere throughout the modern home.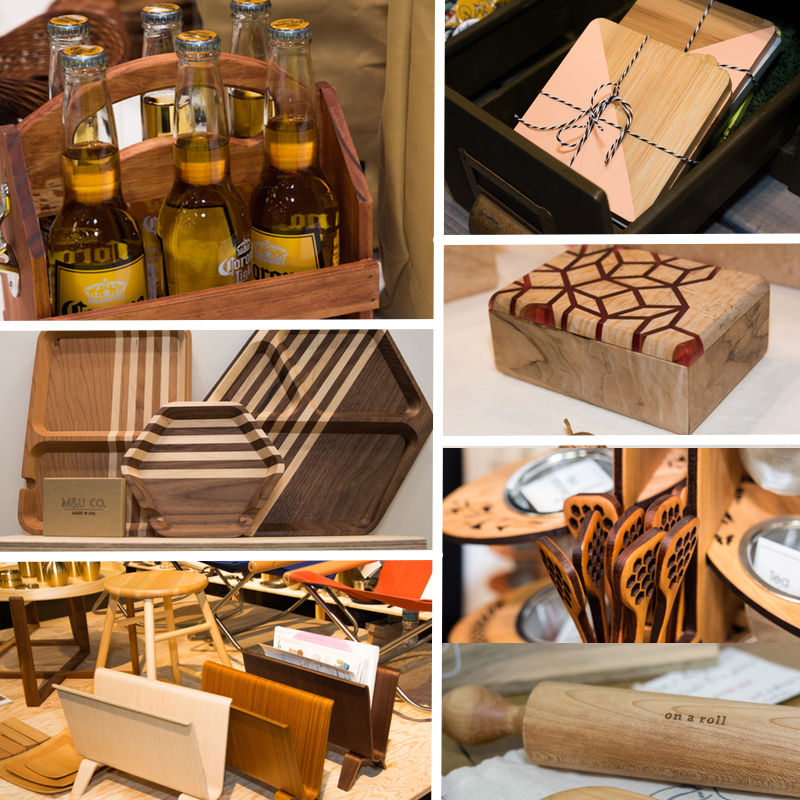 Personal Goods
In S/S 2016, wood is a popular design choice for products that suit your personal style and entertainment needs. Wood can help start your day on a stylish note thanks to hip grooming products like beard brushes. Wood can perfectly top off your fashion-forward ensemble with accessories such as beaded necklaces. Wood can help you take your business to the next level with cool mobile phone cases and docking stations. It can improve your favorite stationery collection and paper related hobby with old fashioned style block stamps. Wood can even add an entertaining element to your next party through games like yard dice and dominoes. This season, wood is ready to serve you in many of the most personal ways.
---
NY NOW Exhibitors Featured: Osohinako | M and U Co. | Jonathan's Wild Cherry Spoons | Danica Studio | Ben and Union | Bittle and Burley | Docksmith | Snake Eyes Yard Dice | Mercado | Maika
---
Do you want to expand your wood products selection? Register for NY NOW today!