WE'LL GET BUYERS TO THE MARKET, BUT HOW WILL YOU GET THEM TO YOUR BOOTH?
ADVERTISING + SPONSORSHIPS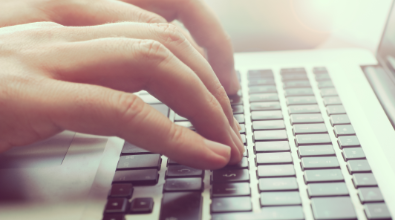 PRE-SHOW
Expose your brand and products to over 100,000 buyers with multiple connections via custom digital and print promotional opportunities.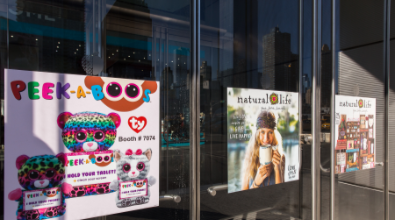 ON-SITE
There is no better way to maximize your brand exposure onsite to all the buyers attending the NY NOW® market for five days. Get noticed with key sponsorship opportunities that position your brand in high-visibility locations. Contact your sales rep to find out more!
Custom E-blast and Direct Mail to Buyers
Want to reach our audience with your custom e-blasts or postcard?  Contact Gregry Gilroy with Reach Marketing, our official list rental provider at 845-201-5329 to schedule your e-blast or mailing. Gregry will work within your budget to help you to reach your target segment of the NY NOW® attendee list. Ability to provide creative required. Pricing options available.
Exhibitor Spotlight Image + Dedicated Bio Page
Get unparalleled brand exposure to thousands of attendees visiting this page before, during and after the Market. Your image links to a dedicated page with your company bio and three additional images + link to your company website.
Digital ad specification: 500 pixels wide.
Specs:
Spotlight image: 344 x 248 pixels
Bio: Minimum 100 words
(3) additional images for dedicated bio page: 344 X 248 or all square
Featured Spotlight- Home Page Exclusive
Your brand can hold the exclusive exhibitor spotlight position on the home page at nynow.com.  This prime positioning offers you exposure to the highest web traffic at all times.
The exclusive Exhibitor Spotlight feature on the home page links to the Exhibitor Spotlight page and includes all features for the Exhibitor Spotlight opportunity.
Specs:
Featured Spotlight image: 453 x 265 pixels
Bio: Minimum 100 words
(4) additional images for dedicated bio page: 344 x 248 pixels wide (each) preferred, maximum 500 pixels wide
Product Preview Email
Showcase your product(s) in this image-focused email, and draw attention to your new releases or best sellers. Limited space! Up to 8 product spots available within 4 pre-show and 2 post-show emails.
Starting at $150 per ad spot, per email
Entrance Door Decals
Be front and center with NY NOW® buyers with door decals. Sponsorship includes the production of decals measuring 24" x 24" each. Additional decal opportunities throughout NY NOW® available. Inquire with your sales representative.
Cost: Starting at $5,000 for (15) decals
Shuttle Bus Signs
With thousands of buyers utilizing shuttle buses between the Javits Center and NYC hotels, this sponsorship is a key placement to drive booth traffic. Signs measure 30" x 240" and are placed on the sidewalk side of each bus. Sponsorship includes production. 
Cost: $5,000 for 2 signs
Restroom Door Decals
Capture buyers' attention with your message on the back of restroom stall doors. Bundle + save! 
Sponsored Happy Hour
Sponsor a buyer happy hour during NY NOW®. The happy hour can be hosted within your booth space or in one of our on-site lounges or NY NOW® Club area. Sponsorship includes wine + beer, bartender(s) with ~150 servings or up to one hour (whichever ends first). Sponsored coffee hours also available (same quantity and fees apply). 
Badge Lanyards
Provide buyers with a take-home reminder of your company. Sponsorship includes production. 
Stair Decals
Go big and command attention with a large-scale advertisement on the main lobby staircase. An incredible branding opportunity for a message that cannot be missed! Sponsorship includes production. 
Cost: $15,000 for half  •  $25,000 for full
Overhead Booth Signage
Command attention and ensure buyers always know where to find you at the Market. Permissions and pricing varies by exhibit hall. Limited to peninsula or island booths 400 sq. ft. or larger.
Contact your sales rep for more details and to review pricing. 
Product Display Kiosk
A unique opportunity to showcase your products in high volume traffic areas of the lobby near exhibit hall entrances. Each kiosk is well-lit and includes up to two shelves for product presentation. Lighting included in price. Additional electric for tablets or monitors not included. 
Sponsored Promotional Bags
Promote your presence throughout the market with 5,000 walking ads! Have your company logo featured on 5,000 bags (Bags and bag design provided by NY NOW®) distributed to our VIP and New Buyers at the Buyers lounge located on the show floor.
Cost: $8,500