A kaleidoscope of culture. An icon of style. A destination that outdoes itself every time. Whether you're talking uptown sophistication or downtown edge, the New York State of Find is all about what's new — and what you won't find anywhere else. Get a first look at the gift industry's hottest debuts and high-end designs. From hip and sleek to eco-chic, the next big things and bestsellers are found here.
Delights. Distinctions. Luxuries.
The Luxury Lifestyle section is where buyers come to source upscale items from brands like yours.  Indulgence knows no bounds where the hottest trends are involved, and shoppers are ready to pick up the fine jewelry, and precious metals that make a statement.
Product Categories
Fine Jewelry
Accessories
Apparel
Necklaces
Rings
Bracelets
Handmade
Sample of types of stores in attendance
| | |
| --- | --- |
| Abersons | Isetan Mitsukoshi |
| Arhaus | Liberty of London |
| Artisans | Lord & Taylor |
| Asiatica | Newtwist |
| Belle Cose | Silverado |
| Bergdorf Goodman | St. Frank |
| Forty Five Ten | Stanley Korshak |
| Gearys Beverly Hills | The Conservatory NYC |
| Harvey Nichols Hong Kong | The Mix at the Breakers |
| Huntington Gardens | Ylang Ylang |
Criteria for Acceptance
An elevated sense of style/design with the use of luxury materials
A defined point of view for company + products
Superior price points in classification
Innovative product offering
Selective distribution
Access to influential buyers with proven purchasing authority. Click here to read our Post Show Report.
Are looking for new products
Say attending NY NOW is extremely important to their business
Are more likely to purchase a product for their store having seen it at NY NOW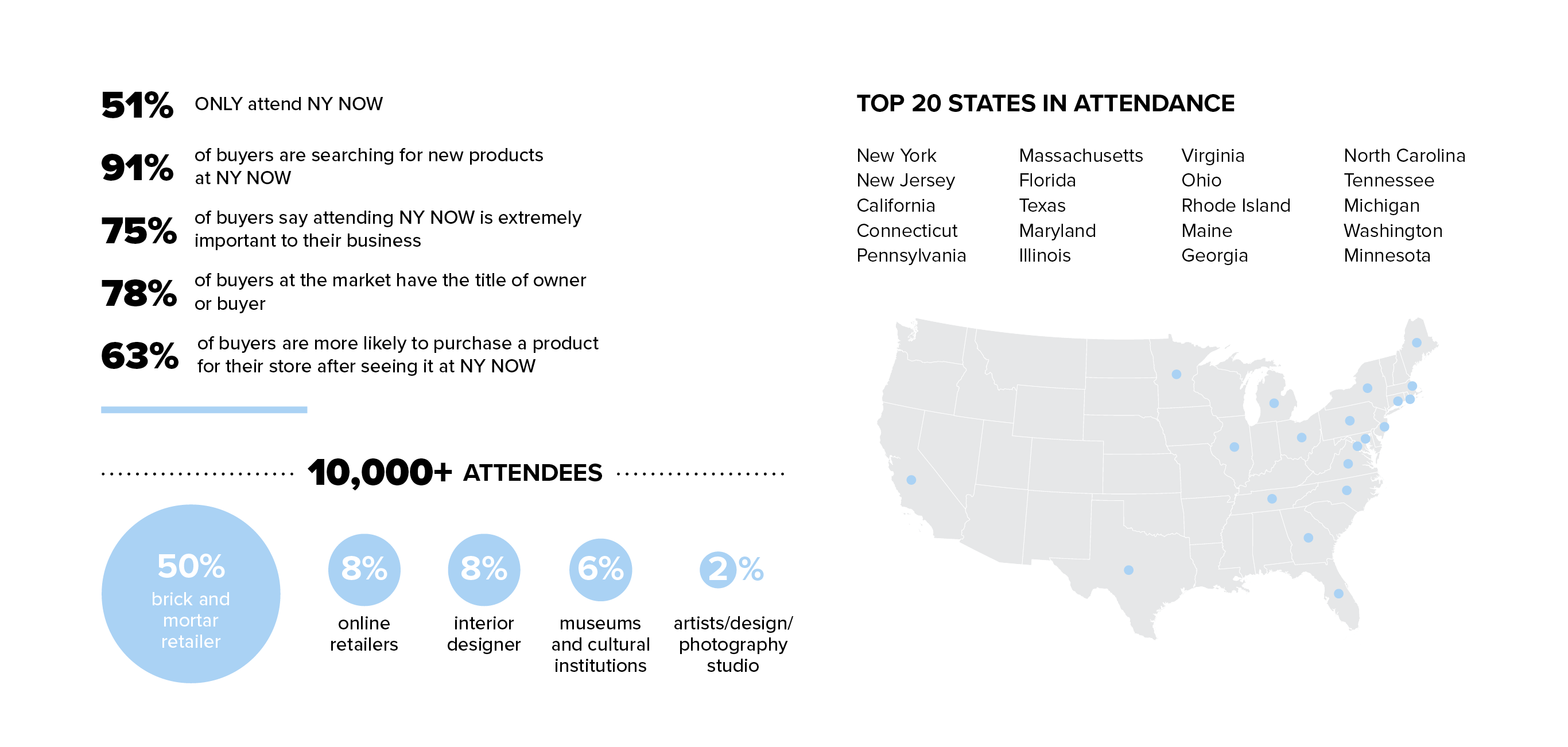 Francine Rich
Sr. Business Development Manager
As a sales-driven strategist, I infuse a high taste level into every business venture, with a keen understanding of today's ever-changing fashion market.
If you are interested in learning more about exhibiting in the Luxury Lifestyle section at NY NOW, please email me today at francine.rich@nynow.com.