Regenerate SS2021: The Future of Colour and Design
Join Anna Starmer, founder of Luminary Colour Consultancy for an exclusive look at design and colour insights that matter NOW. As we face unprecedented global change, Anna will focus on the stories which are emerging as key human-scale responses and identify needs for our new future. The webinar will feature Luminary Issue 21, a view towards Spring/Summer 2021 trends that examine a brave new path, and asks how can we 'Regenerate' – as humans, designers, buyers and consumers. As we work more and more without a season, the presentation will reinforce that notion and demonstrate the use of colours across seasons and categories representing key themes to further a beautiful future. 

Each Luminary book includes 60 hand-dyed fabric colour swatches, 60 printed paper colours, yarn colours and 250 images are available to the trade at:
ESP Trendlab | Exclusive Marketing Agency for Luminary Color in North America
Contact: lsmecker@esptrendlab.com
Phone: +646.934.1400
Anna Starmer's latest book, Love Color is available for purchase here. To learn more about Luminary Colour, visit www.LuminaryColour.com

Please note that the fee to access to this valuable trend forecasting information has been waived for the NY NOW audience however, it will not be available for download once webinar concludes. Due to overwhelming response to this webinar, seating may be limited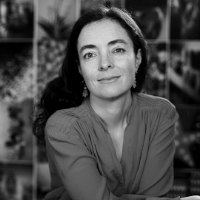 Bio
Anna travels the globe collecting ideas and images which shape her future storytelling. She is passionate about bringing original inspiration to her clients, and is recognised within the global design industry for her beautiful books, workshops and photography. Anna has spent over 25 years ensuring the world's leading fashion and interiors brands stay ahead of the curve, with clients including Manolo Blahnik, Anthropologie, Gap, Victoria's Secret, Maybelline, Pantone, Marks and Spencer, John Lewis, Dualit, Boden and Ercol, amongst many others.
Luminary Colour
Luminary is the design industry's definitive colour forecasting guide, trusted by the world's leading brands and manufacturers. The vision of global colour consultant Anna Starmer, Luminary has a proven track record of creating timeless, beautiful colours, for the last 14 years. Anna is a key member of the British Textile Colour Group, and presents her vision for future colour twice per year. Luminary is more than a colour book, it is a deep-dive journey into global design inspirations. It is a study of humans, how we live, how we shop, and why we are choosing certain colours. The stories are brought to life through Anna's own stunning photography and bespoke colour palettes, the imagery is sensual, tactile and visceral. Luminary is a valued tool for cross-industry experts, from lifestyle and home interiors to clothing, cosmetics, packaging and product design.
Love Color
Anna recently published her third book Love Color – Choosing colours to live with, featuring Anna's beautiful photography of homes from around the world. A true passion for colour, texture and life shines through. Anna is a colour treasure hunter, she teaches us all how to fall in love with colour again, building confidence around colour decisions in the home. Including colour palettes and a pull-out colour swatch book, Love Colour is already a no.1 best seller. Available to buy online and in all good bookstores globally.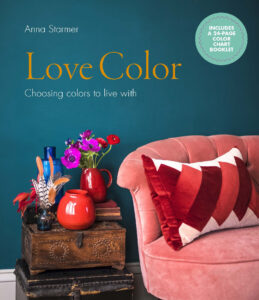 Praise for Luminary
"No other colour service blends the esoteric future into the present so effectively as Luminary. Anna has an authentic & intuitive understanding of colour emotion that exudes throughout the service."
"The context and reasons WHY? which Anna provides behind the pages and the colour is gold – and that's what our team finds extremely valuable. "
"Colour is our biggest sales driver. We can always rely on Luminary as a key tool to successfully build our collections. My team and our customers respond to Anna's colours with immediacy."
"It has been an exciting year working with Anna as it has made us look at our product in a completely different way. The emotional connection that our customers have with colour is now at the forefront of our decision making."
"Anna is a colour consultant to some of the world's biggest brands, from J Crew to John Lewis, via Anthropologie, Manolo Blahnik and even Pantone, so not surprisingly, she has a pretty extensive back catalogue of ideas, images and colour charts to help."
Praise for Love Colour
"Love Colour is a complete guide to help you to embrace colour and choose the right hues for your home with confidence." – Kitchens, Bedrooms and Bathrooms UK
"It's hard to imagine a more comprehensive look at color scheme possibilities. What makes Anna's work especially useful is the range of suggestions for adding color to every room in the house." – Los Angeles Times
"Top of my book list this season has to be the inspirational Love Colour by colour trend forecaster and globetrotter Anna Starmer. Full of all her wonderful interiors and travel photography it gives you hours of page flicking joy." – Sophie Robinson Interiors, BBC Home Renovations.
"We are living through strange times of instability and uncertainty. We must be adaptable and open minded. Insecurity and change can make us feel fearful and vulnerable; but change always invites adaptation, ingenuity and a re-thinking. As problems arise, innovation and deep-thinking will lead us to re-imagine the way forward. The future is being re-drawn, and we can all be part of creating this brand-new dream, of imagining this clear and expansive vision for the future." – Anna Starmer

ESP Trendlab | Exclusive Marketing Agency for Luminary Color in North America | Phone: +646.934.1400 | Contact: lsmecker@esptrendlab.com