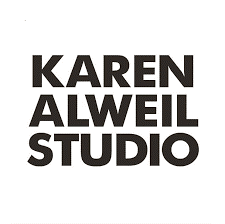 KAREN ALWEIL STUDIO CELEBRATES 25TH YEAR ANNIVERSARY
AT NY NOW AND ANNOUNCES
FIVE NEW BRANDS SET TO LAUNCH AT NY NOW 2019
(Los Angeles, CA) – July 10, 2019 – Karen Alweil Studio is pleased to be participating in New York Now for the 25th year! The KAS booth is often the first stop for many buyers at NY NOW, and Founder Karen Alweil always likes to packs a few surprises for attendees.
While KAS has permanent showroom's in the LA Mart and the AmericasMart in Atlanta, and participates in several major trade shows throughout the year, –NY NOW is the show Karen looks forward to doing year after year. "NY NOW has always been an incredible opportunity for us to introduce fresh, new and innovative brands and products to the market—It's always gratifying to give buyers a first-look at brands that have never been seen … and it's always inspiring to watch this show change the trajectory of a small business "Says Founder Karen Alweil
KAS is known for representing a wide mix of top-tier brands that include all forms of design and lifestyle related goods, including personal care, travel, music, tabletop, children's, gifts, art and furniture— many brands have become instant hits with retailers and buyers including Bla Bla, Cast of Stones, Printfresh and Olli Ella.
Australian based Olli Ella was featured in Vogue, Travel and Leisure and People Magazine as well as Oprah's Favorite Things in 2018. Home wares brand Bonnie and Neil was included in Vogue Australia.
LONNY did a feature piece on Designer Amy Voloshin, Founder of Printfresh. Wishbeads was on Good Moring America and Bla Bla who has been with KAS over 15 years, continues to be a top seller and media darling. These favorites are all launching new collections at NY NOW.
KAS will be showcasing five new brands at NY NOW 2019:
And Here We Are, a woman owned and operated design + letterpress printing studio based in Columbus, OH.
 Their work focuses on modern hand lettered and illustrated prints and stationery that are beautiful (but not precious), irreverent and thought-provoking. Most pieces are drawn, painted and printed by hand on antique presses in our studio or with help from trusted local vendors.
Anchors -n- Asteroids
is a mother/daughter co-design team living and working in Los Angeles. All our tees are made in the U.S.A. with only the softest organic cottons and sustainable fabrics. Pearl, who recently turned 10 years old, is Head Designer and hand draws all our Iconic Portrait Tees. She is our Rock…n' our Roll and has an innate ability to capture the spirit of some favorite artists!
Fiona Walker England
The Fiona Walker England range encompasses quirky animal heads, 
hooks and bookends along with coordinating home décor which adds fun to any room without comprising on style. By purchasing Fiona Walker England products, you are helping to hold up our ethical manufacturing standards and giving a little back.
Little Weaver Arts
A British homewares designer featuring original drawings of wild and
domestic animals of the British Isles and further afield. Fine bone china mugs, jugs and tableware, 100% cotton kitchen textiles, melamine tableware and limited edition fine art prints.
Commonfolk Collective makes "mindful" soy candles. Their feel 
good vessels let you share the love, make you smile and remind you to live in the now. Light our candles to calm your space and soothe your soul.
CONTACT: The Bungalow PR / Stacie@thbungalowpr.com
About Karen Alweil Studio
Karen Alweil Studio launched in 1993 with a vision to bring exceptional products to the retail market. Today, KAS represents companies nationally and has established solid relationships with the finest retailers worldwide. KAS has since broadened its product mix to include all forms of design and lifestyle related goods, including personal care, travel, music, tabletop, children's, gifts, art and furniture. KAS has permanent showroom's in the LA Mart and the AmericasMart in Atlanta and is open throughout the year. KAS participates in several major trade shows including NYNow, D&A, Coeur, The LA Mart and the Gift and Home Furnishings Market in Atlanta and is known in the industry for elaborate and standout design of its booths and showrooms. The Studio also provides consultation services in such areas as marketing, merchandising, product development and distribution.
Karen, a Los Angeles native, grew up in the Apparel and Lifestyle Industries. Karen worked for a well-regarded manufacturer's representative for many years. As well as starting her own agency, she also launched Neal's Yard Remedies in the US, was a co-owner of Twenty Gauge furniture, and started Sisters of Los Angeles (SoLA), a modern memorabilia brand in Los Angeles. She currently resides in Los Angeles with her son and husband.