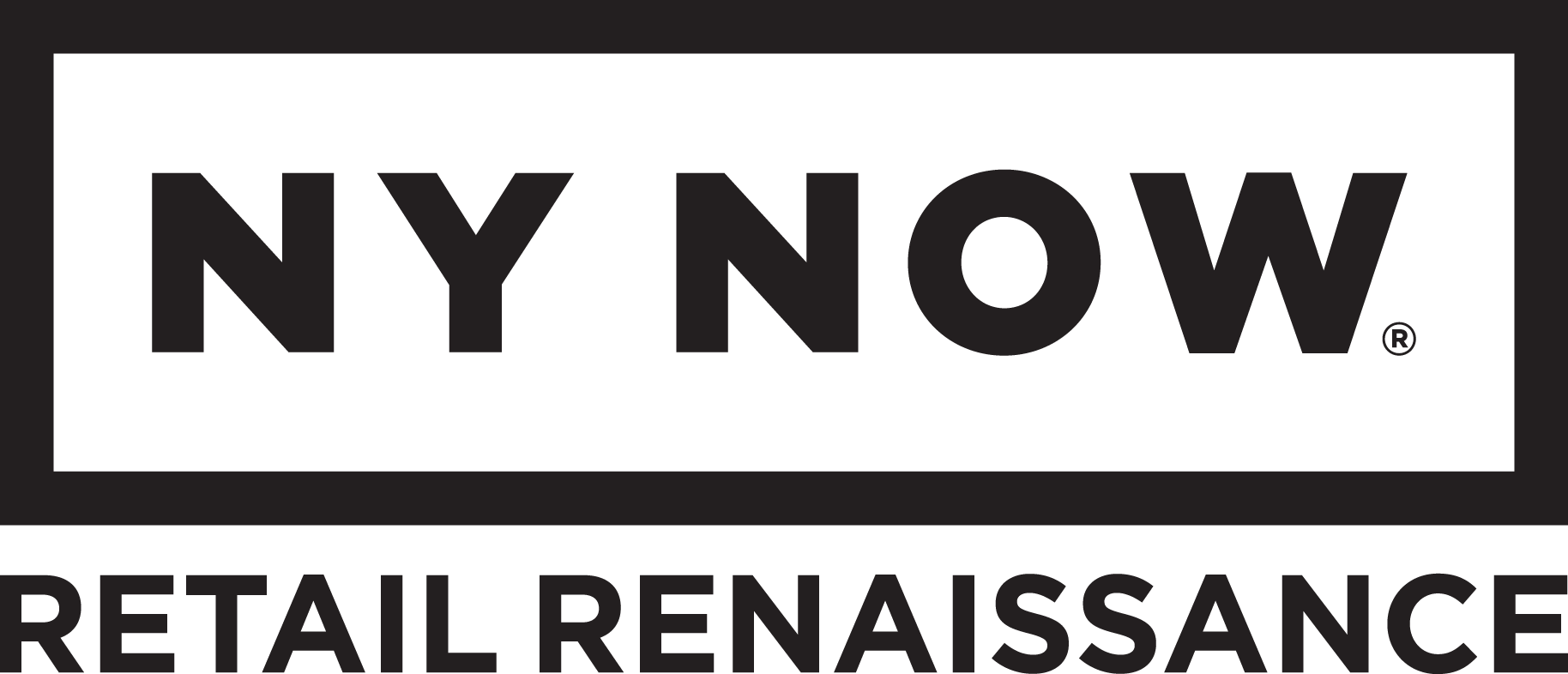 WHITE PLAINS, N.Y. (December 5, 2019) – NY NOW®, the definitive Market for Home, Gift, Handmade + Lifestyle, Winter 2020 market is presenting three distinct brand communities that will evoke discovery and embrace
the affinity for lifestyle buying. Taking place Saturday, February 1- Wednesday, February 5 at the Jacob K Javits Center in New York, NY NOW will showcase the most influential portfolio of brands and products in Design, Sustainability and Wellness –
ultimately creating an immersive environment to inspire and educate independent retailers who are looking to activate a new community of brands within their store.
"The upcoming Winter 2020 edition of NY NOW is all about embracing our communities of brands and products with the goal to stimulate, energize and inspire retailers and media alike. At this market, we will introduce new and relevant brands across the many lifestyle
product categories NY NOW offers," says Ilene Shaw, Shaw & Co. Productions and NY NOW's curator. "We continue to evolve and invigorate the NY NOW market as a leading resource for the industry, and we strive to support discovery and the tremendous excitement
and momentum centered around lifestyle buying," added Shaw
Accent on Design:
The home and gift industry's leading resource for innovative, forward-thinking design,
Accent on Design®, presents a juried curation of both established and emerging brands that embody unique concepts, embrace form and function, and inspire change through new product launches. From furnishings and decorative accessories to audio
accessories and state-of-the-art kitchen gadgets, Accent on Design presents an unrivaled collection across all categories of product.

Current, featured brands include:
Ameico,
American Design Club,
Atlantic Folk,
CDMX,
Chen Chen + Kai Williams,
Eastern Accent,
Saikai,
Sweet Bella,
Studio Roof,
Tedzukuri Atelier,
Umbra,
w&p,
Yamazaki
Sustainability:
Recognizing and embracing the community of brands that live, breathe and incorporate sustainability into their project lifecycle are celebrated throughout the NY NOW market, but particularly within the
HANDMADE Collection. This Winter 2020 market a cohesive, eco-friendly representation throughout the
Handmade® Designer Maker, Artisan Resource® and Handmade® Global Design sections will present the industry with progressive brands who are promoting awareness and driving change for a more sustainable future of
fashion.
Current, featured brands include:
Angelrox,
Ark of Crafts,
Conscious Step,
Devi Arts Collective,
HETTLE,
Hilo Sagrado,
Local Maker,
Malia Designs,
Mekong Blue,
Meyelo,
Natalie Therese,
Natural Art,
Sea Bags,
SOCCO Designs,
Soko
Wellness: NY NOW's continued commitment to this ever-growing industry sector is in full display this Winter 2020 market. Sitting within the elevated environment of Lifestyle, thousands of retailers and spas can expect to discover a dramatically expanded
Wellness section. This collection will feature emerging and established must know brands from innovative beauty, CBD and apothecary to state of the art supplement/natural health products, and everything in between.
IndieNOW is a beautifully curated, open environment within Wellness that amplifies the new and emerging brands in the ever-changing beauty and personal care space.
Current, featured brands include:
Apotheke Co.,
Broken Top Candle Company,
CBD for Life,
COTTAGEWITCH BOTANICALS,
Essence One,
GOOD PLANT HEMP,
Gryph & IvyRose,
Handmade La Conner,
KOBO pure soy canldes/Gassho Body & Mind Inc.,
Lovett Sundries,
Mayrons Goods & Supply,
Mistral,
Species by the Thousands,
Vancouver Candle Co.
For your convenience, the upcoming WINTER 2020 dates will be staggered to ensure you experience everything

NY NOW® has to offer:
Handmade: Saturday,
February 1 – Tuesday, February 4
Home and

Lifestyle: Sunday, February 2 – Wednesday, February 5
National Stationery Show
(NSS®) and
SURTEX® Show: Sunday, February 2 – Wednesday, February 5
Media Registration NY NOW is now open –
Click Here to register. Note to Editors: NY NOW is pleased to announce a new, comprehensive media resource center focused on enhancing the pre-show, onsite and post-show experience for our members of the media
Please contact: Beth Cowperthwaite at
beth.cowperthwaite@emeraldexpo.com with all media inquiries, interview requests and editorial opportunities open to NY NOW exhibitors.
Calling all Bloggers & Social Media Influencers! Interested in submitting a request to be part of NY NOW's Winter 2020 Blogger Community at the show?
Click Here to apply
To make plans for upcoming markets, visit the NY NOW's
website and keep up-to-date on all information by visiting NY NOW on
Facebook,
Twitter, and
Instagram
About NY NOW:
The winter 2020 edition of NY NOW®, the Market for Handmade, Home and Lifestyle, will take place February 1-5, 2020 at New York City's Jacob K. Javits Convention Center. NY NOW features three comprehensive collections
– HOME, LIFESTYLE and HANDMADE – that encompass tens of thousands of products in hundreds of product categories. NY NOW is owned by Emerald Expositions, a leading operator of business-to-business trade shows in the United States. The company currently operates
more than 55 trade shows, as well as numerous other face-to-face events. In 2019, Emerald's events connected over 500,000 global attendees and exhibitors and occupied more than 6.9 million NSF of exhibition space.