August 14-17, 2022 | Javits Center NYC
"The NY NOW Winter 2022 Market has been a smashing success for Essence of Harris," said Jamie McGowan, Founder of Essence of Harris. "The response from buyers to our newest collection and rebranding has been stellar, and we easily surpassed the total orders we wrote at the Winter 2020 Market, within the first few hours of opening day. NY NOW is an important and critical partner for us as we expand our growth into the US and Canadian markets. We're already planning for the Summer Market and beyond."
Jamie McGowan, Essence of Harris
Slide 5
NY NOW Winter Market 2022 Event Report + Best of Show Swag Bag Draw
Slide 5
Are Greeting Card Messages Getting Longer? A Very Serious Investigation.
Slide 5
How This Sculpture Collector Brings African Culture To The Design Industry.
Today's wholesale market for tomorrow's retail world.
Rich with diverse products for discerning retailers, museum stores, and specialty buyers. Where artisans meet designers, celebrate creativity, and tell their stories. Where eclectic products shine, from home style to fashion statements, from amazing accessories to the perfect gift. Gathering twice a year in America's design capital, New York City, and building community year-round through its 365 Digital Market, it's where buyers and designers unearth a refreshed and dedicated collection of eclectic lifestyle products. 
NY NOW is the best platform to build brand exposure. To generate leads and write orders. To customize. Right now.
Read our Winter 2022 Post-Show Market Report.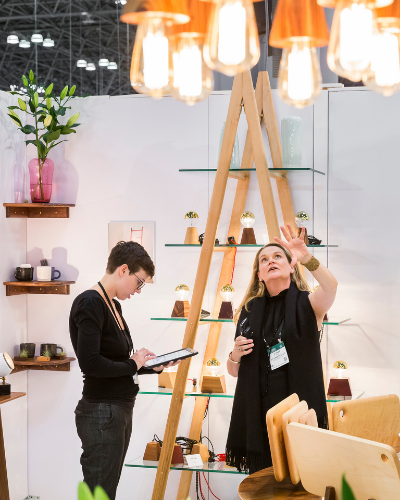 Expose your brand to thousands
of exclusive buyers
A diverse range of buyers.
NY NOW is for qualified buyers only. We are committed to providing you the best platform to build brand exposure, generate leads and write orders. Our Buyer Relations team is working every day to grow and improve the quality of our database. 
Store types in attendance
Hospital Gift Shop 
Pop-Up Store 
Fine Art Gallery 
Book Store 
Children's Store 
Fashion Jewelry 
Clothing and Accessories Store 
Wellness/Beauty Store 
Department Store 
Cart/Kiosk Retailer 
Mail Order/Catalog Order 
Technology Store 
Florist/Garden Center 
Health Food Store 
Furniture/Home Décor 
General Gift Shop 
Gift/Novelty/Souvenir 
Arts/Crafts/Hobby/Toy/Game 
Fine Jewelry 
Luggage/Leather Goods 
Stationery/Party/Paper/Office Supply 
Pet & Pet Supply Stores 
Drug Store/Pharmacy 
Shoe Store 
Gourmet Food 
Sporting Goods 
Grocery/Supermarket 
Thrift Store/Used Goods 
Warehouse Clubs and Supercenters  
Airport Shop 
Corporate Premiums 
Premium Incentives 
Arts & Entertainment Venues 
Museums & Cultural Institutions 
Gym/Fitness and Recreational Centers 
Hotel 
Restaurants and Other Eating Places 
Spas 
Church/Synagogue Store 
Collection general Luxury Lifestyle - Rachel Atherly Vignette v2.mp4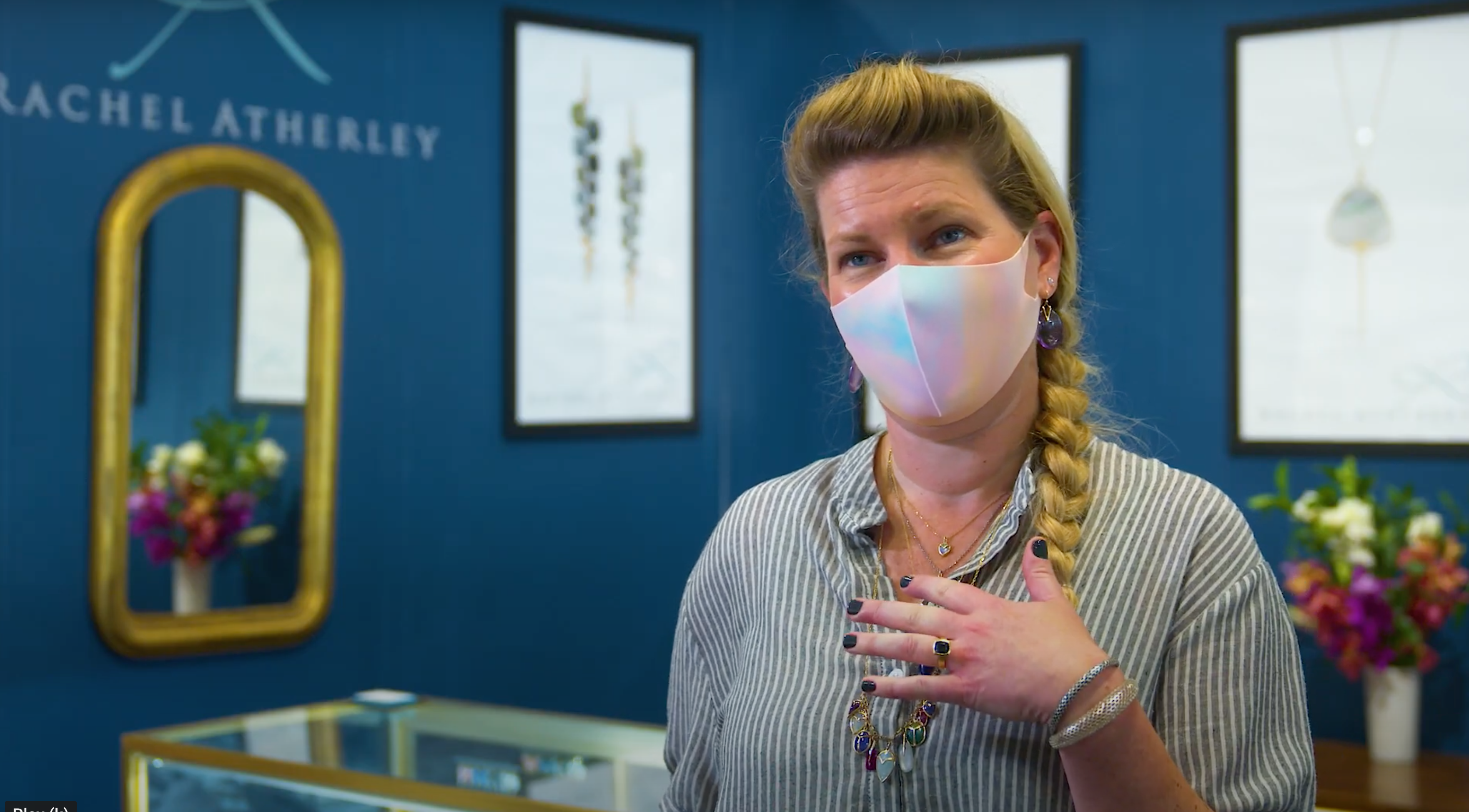 Always a wonderful energy here! Nothing like NY NOW. Found lots of new products."
"NY NOW – Wow! Have been coming here for many years now. Loved how you have rearranged the floor. Feels more welcomed! Much more personal booths."
"Great show – Wonderful to be back in N.Y. Definitely need 3 days."
11 sections across more
than 35 product categories
NY NOW offers a diverse market layout to allow you to showcase your products within a section that best suits your brand. Where brands come to stand out and buyers come to set their business apart from the competition. 
Accent on Design®
A juried collection that showcases a wide range of products that solve a problem, innovate, utilize different use of materials while keeping an eye on the design!
Accessories
Classic and trend driven products in fine and fashion jewelry, leather goods, men's accessories, wearables, and more.
Artisan Resource®
A stunning collection of handmade products along with custom design production opportunities offered at export terms.
Baby + Child
Discover a selection of educational and developmental toys, modern apparel and accessories, functional wearables, nursery decor, mealtime solutions, and bath and wellness accessories for babies, toddlers, expecting mothers, and families.
Beauty + Wellness
 Immerse your mind-body + soul. Discover irresistible fine & home fragrances, CBD, apothecary gifts, bath & body, skincare, aromatherapy, men's Grooming, spa accessories, and more.
Gift + Stationery
Here you will find an exclusive look at new, unique products spanning all categories, making for a one-of-a-kind experience and high-return resource unlike any other New York gift show.
HANDMADE® Designer Maker
Handmade® Designer Maker is a destination for meaningful and innovative traditional, eco-friendly, and contemporary craft.
HANDMADE® Global Design
The epitome of sustainability, Handmade® Global Design is a juried collection of ethically sourced products and quality craftsmanship that are handmade by global artisan workshops.
Home Design
A stunning collection of decorative accessories, throws, rugs, home fragrance, artwork, outdoor décor, bedding, and more to make any house a home and turn your creativity into reality.
Luxury Lifestyle
A juried curation of beautiful and meaningful distinctive gifts & décor, high-end apparel & accessories, fine & designer jewelry, luxury fragrances, & wellness.
Tabletop
Unearth the latest in dinnerware, bar and drinkware, serveware, flatware, gourmet foods, table linens, housewares, and more. 
Ready to explore booth options?   
Ashley Ciofrone
Handmade Global Design, Handmade Designer Maker, Artisan Resource, IndieNow

Francine Rich
Accessories and Luxury Lifestyle

Amy Hornby
Senior Sales Director
Stephanie Gaspari
Gift + Stationery, Baby + Child, Museum Neighborhood, and GCA Village

Kim Cook
Beauty + Wellness

Jake McCloskey
Business Development Manager
Zoe Maliszewski
Home Design, Tabletop, and Accent on Design

Joseph Woo
International Business Development Director
Desiree Weissgerber
Customer Success Manager