Experience What's New, Inside and Out
When you're in a New York State of Find, you're on a mission to discover the unique, the one-of-a-kind, the haven't-seen-it-anywhere fashion. That's what NY NOW is about. Keepsakes that catch the eye. Global goods with a creative spirit. Textured accessories that transform a room. And when you come upon something truly special, you know your customers will adore it too. This is your opportunity to collaborate on custom designs and hear the stories behind the brands—all in the city where trends are made. And it doesn't stop there. Get a taste of the New York culture that drives impeccable design and cutting-edge style through curated events outside of the show. If it's fresh, it's modern, if it pushes boundaries, it's here.
of exhibitors come to NY NOW® to launch new products
NY NOW 2023 Winter Market Features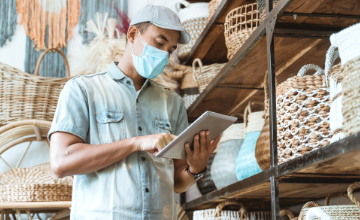 Health + Safety is our top priority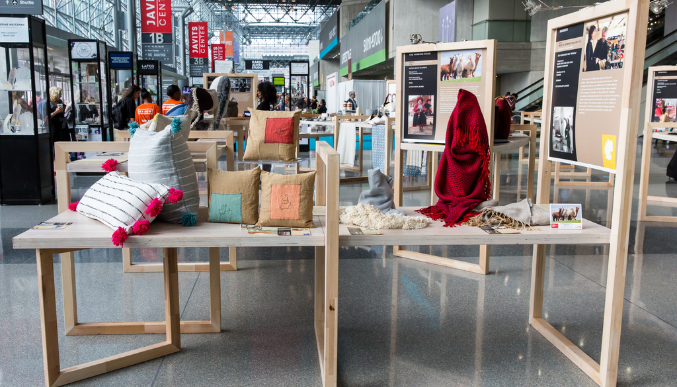 Crystal Palace Display
Crystal Palace display curated by design and branding visionary Ilene Shaw.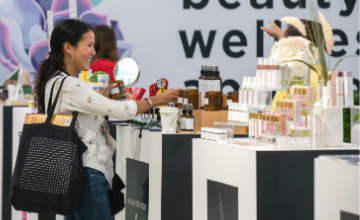 Emerging Destinations
Get a preview of new and up-and-coming brands in specialized areas.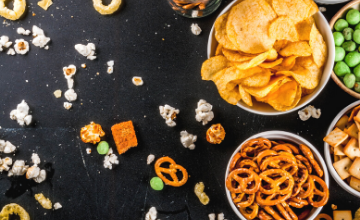 Food + Beverage
Stay energized on the show floor with complimentary refreshments.
NEW INSPIRATION, NEXT BEST SELLERS
From uptown sophistication to downtown edge—and everything in-between—NY NOW has it covered. In the heart of the city that puts trends on the map, you'll find 900+ companies showcasing products across all categories: gifts, toys + puzzles, accessories, beauty, wellness, fashion, home, furniture, and kitchenware. Be the first to see debuts of exceptional design from U.S. makers and artisans around the globe.
Registration Information
Registration is Free for all qualified buyers.

Suppliers to the trade may register on-site for $400 and Non-exhibiting Manufacturers may register on-site for $400. 

Children under the age of 14 may be admitted as guests ($30 admission fee) if accompanied by a registered attendee. Strollers are not permitted on the exhibit show floor at any time. 

Please note that only major credit cards are accepted for on-site registrations. Cash will not be accepted. 

Members of the trade, you must bring your credentials onsite.

Please allow 10 business days from the time you upload your documentation for your credentials to be reviewed and confirmation with the bar code to be sent to you. 
Required Credentials
NY NOW is open to the trade only. To attend, you must provide identification to qualify your business, and separate identification to qualify each individual employee from your store or company. 
Please bring TWO forms of Company and ONE form of Employee identification. Please note that acceptable Employee identification must be submitted for each registrant. We reserve the right to request additional business identification if deemed necessary. You will also be required to submit proof of your identity when you pick up your badge. 

When requested we ask that you upload the requested credentials to complete your registration in the system. 
Acceptable COMPANY identification includes at least TWO of the following: 
Active website address through which company business can be validated 

Two recent invoices (both within last 12 months) from industry manufacturers for goods purchased at wholesale/in quantity for a minimum of $1,000 

Store/commercial lease indicating the type of business. For leases, provide only the first two pages of Store lease stating you are a retail business. 
Manufacturers' Representatives (multi-line) 
Provide a list of lines currently being represented at the NY NOW®. You must also provide proof of agreement for at least one of the lines you are representing at NY NOW®. 
Wholesalers, importers, & exporters 
Provide samples of brochures, catalogs, etc. that show product selection and inventory. 
Interior designers 
Provide the appropriate certification, professional designation or membership in an industry association 
New businesses only: 
A letter of Intent from an attorney or bank on official letterhead stating the intent to start a new retail business (this is acceptable for new businesses only). 
Acceptable EMPLOYEE identification includes at least ONE of the following: 
Employee verification letter on company letterhead from owner or manager stating job status 

Copy of company credit card with both employee's and company's name 

Copy of company insurance card with employee's name 

Copy of Business Card 
Terms & Conditions
Attendee grants Emerald the right to use Attendee's name, image and likeness, including but not limited to any photographs or video taken of you at the show, for marketing purposes.

 

ATTENTION: Exhibitors and Sponsors at NY NOW may utilize badge scanning in order to follow up with you after the show. Please be aware that by permitting an exhibitor/sponsor to scan your badge, your contact information including address, email, phone & fax will be shared with the exhibitor/sponsor, and NY NOW will no longer be in control of how your information is used. Questions or concerns? Email 

privacy@emeraldx.com

.

 

Emerald reserves the right to accept, reject or prohibit registration for or attendance at its events at any time for any reason.

 

Attendee expressly assumes, and releases Emerald and any affiliates from, all risks, claims, damages, losses, costs and expenses, whether or not reasonably foreseeable, associated with, resulting from or arising in connection with Attendee's participation or presence at the Event, including, without limitation, all risks of harm, damage, illness (including viruses or illness from any communicable disease) or injury (including death) to or related to Attendee and his or her person or property.

 

Attendee expressly agrees to fully comply with appropriate COVID-19 health and safety measures and protocols for attendance at the event, including the requirement to wear face masks 

at all times

 and maintain appropriate social distance. If needed, Emerald will have limited face masks available for those attendees who do not bring their own masks to the event. Emerald reserves the right to remove any attendee from the event for failure to adhere to the required COVID-19 health and safety measures and protocols for attendance at the event.

 

By agreeing to these Terms and Conditions, you confirm that you have reviewed and agree to the Emerald Privacy Policy.