Attending for the first time?
Tips to maximize your NY NOW experience
We're excited to have you join us and are here to help! We welcome first-time buyers to NY NOW and we want to assist you with planning your visit to the market and providing you with the tools and information you'll need to help you have a successful show!
Before market:  
Register

 in advance and print your e-badge  

Carefully review our Market 

 

schedule

  

Mark your calendar and make travel arrangements through 

 

Hotel + Travel

  
Review the

 

 

attendee resources

 

 

and plan your visit in advance  
Review the new

 

 

market layout

  

Bring plenty of business cards to the Market

Set up an appointment on

 

Connect

™, your Online Networking Tool.

 

NY NOW is happy to provide you with matchmaking services right on the show floor to help you match with the perfect vendors.

Save your favorite finds and come discover many more at Winter Market in NYC! Check out the NY NOW Winter Market

 

Exhibitor List

 

and make discovery simple, interactive, and efficient.
At Market:
Do a full review of your store inventory and product category needs  

Establish a budget by category and include budget for those surprising new treasures you'll discover at NY NOW  

Keep in mind delivery dates, holiday merchandising themes and display ideas  

Gather feedback from your sales staff and your customers  

Track vendors and product categories with strong sell-through as well as products that under-performed  

Arrange Appointments + Collaborate with Others
To make the most of your Market experience, we recommend you leave yourself some room to explore the variety of designers and be strategic in scheduling your appointments, ensuring you don't overschedule yourself with booked appointments only. As a buyer, you know the staple brands and products to carry, so set-up short, face-to-face meetings with your current reps to touch base about reorders and view new products that you may want to work into the lines you currently carry. In addition to that, leave open time slots in your schedule for discovery. 
This may seem like surprising advice, but this way, you'll be able to explore more of the Market; the floor layouts have changed and there are over 174 new brands.  As a buyer, especially someone who loves new and next, you are probably constantly on the look-out for new lines that can become your next "IT" thing. You will only find those if you take time to walk the floor; you would miss the opportunity to make those finds if you jumped from one appointment to another on opposite sides of the show, so plan carefully. 
New buyers, you can place a big order and ask the vendor to ship it in smaller increments so that you have new merchandise coming to the store every few weeks. This way you don't have such a big spend at once.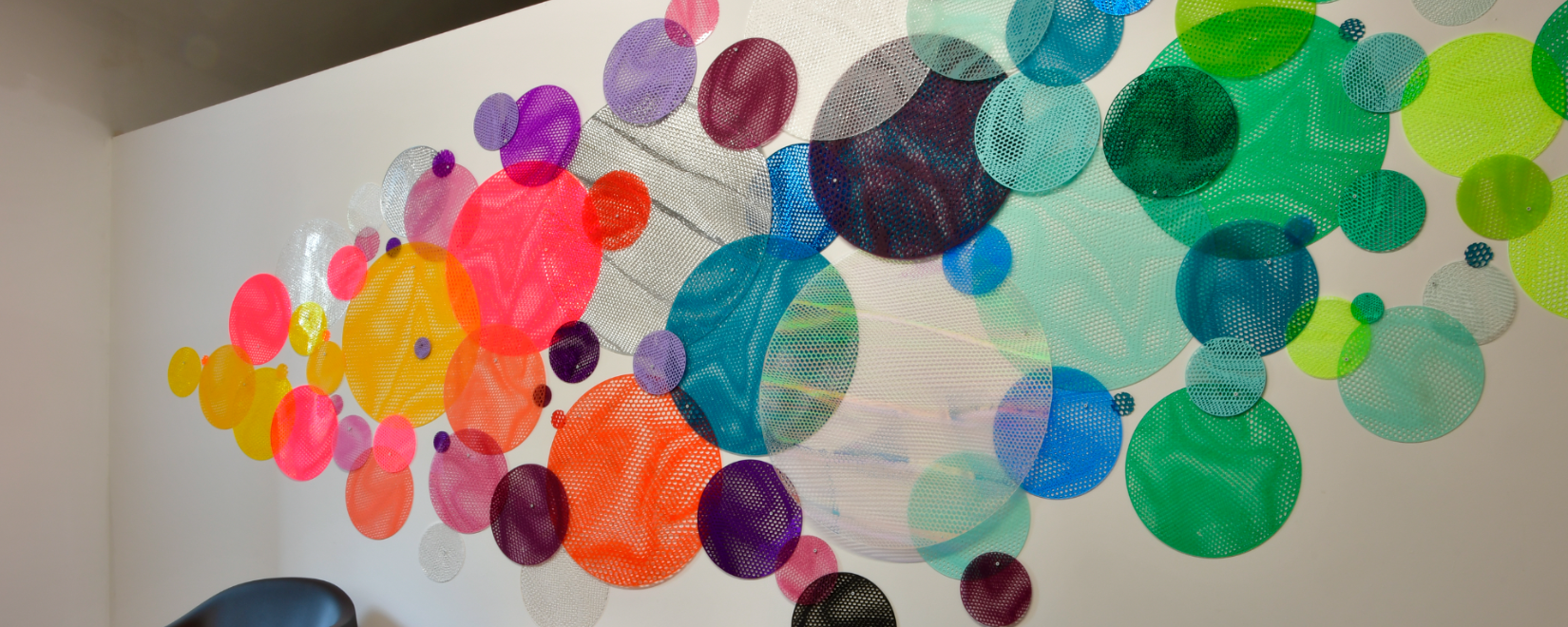 Set Goals in Order to Find Trends That Stick
NY NOW is a popular Market, and there are thousands of designers exhibiting, so it's important to plan ahead to make the most of your time. You should arrive at Javits with a goal in mind.
Are you there to seek out new trends?
Do you want to expand the assortment of offerings in specific categories?
Do you need to discover new vendors or network with other retailers?
Your answers to these questions will help structure your Market schedule; especially if you need to accomplish all of those things.
Trends show up throughout the Market. Talk, talk, talk – with other stores and companies. The more you see, the more you know. 
Pre Plan How You Navigate the Show with Online Tools
A few weeks before the Market, study everything you can about who you want to visit. Review the Market Layout + Venue and utilize the Connect Tool; we recommend reviewing goals with your team, visiting the NY NOW website, and setting up your Market schedule. This would include reaching out to your vendors and scheduling times to meet with them, figuring out which seminars you are going to take advantage of (especially relating to trends), and overlaying any event invites you to have received.
Once you are on the Market floor, focus on building relationships. It is through relationships that doing business becomes easier over the years. Vendors will accommodate requests when they know who you are, especially when you need a special order. While walking the Market, it is also important to be meticulous with note taking and picture taking (Ask a vendor first if picture taking is allowed).
After the Market, spend your time looking over all the product information that you gathered, sometimes putting it into a spreadsheet helps. First, look at what you ordered at the show, look at what you bought/spent and do the numbers to further analyze each of your product categories. If you find there are gaps in your product assortment for the upcoming season, your notes and pictures will come in handy. After reviewing everything in a big picture manner, things often come together nicely.
Bring order forms with your buyer terms, any reputable vendor will honor them. Do not feel pressured by brand requirements. Your own forms protect you, especially in payment and delivery of goods. If you use their form, make sure you review it carefully and do not pay up front. 
It is reasonable to discuss the terms needed per vendor. They will have a pre-set process in place, but everything can be addressed and if you do not ask you will never receive. If you need terms of Net 30, then you need to ask for them. This is where your references will be handy to have. Make sure that all agreed upon terms are identified on your order form for future reference.
Use NY NOW's Online Tools
Lastly, utilize NY NOW's website year-round. Read all NY NOW emails and utilize Connect Tool designed to manage your time at Market and your business needs year-round. We have found that one of the biggest challenges at NY NOW is time management.
Prepare for future success! As you can gather from the above expert advice, buyer success at our market comes from planning, developing experience, networking, and educating yourself. Have fun with it and see you at the next market!
We've been traveling to various US shows for several years and found they all pale next to NY NOW. There is simply nothing else like it. Not only in the calibre of buyer it attracts but in the quality of exhibitors and show experience. If we only did one show, it would be NY NOW.
The NY NOW Winter 2022 Market has been a smashing success for Essence of Harris. The response from buyers to our newest collection and rebranding has been stellar, and we easily surpassed the total orders we wrote at the Winter 2020 Market, within the first few hours of opening day. NY NOW is an important and critical partner for us as we expand our growth into the US and Canadian markets. We're already planning for the Summer Market and beyond.
New York City, the Fashion and Design capital of the world, and host city for NY NOW, will provide exciting world class opportunities during your expo visit. 
NY NOW is widely recognized as the premier destination for buyers around the globe seeking the newest trends across the Home, Lifestyle and Handmade categories. Our show will inspire attendees with breadth and scope of product across all 3 collections. 
The market will feature over

600+

companies staging full wholesale collections and hundreds of fashion forward product launches twice annually during the August and February editions of NY NOW. 
Long considered the most influential market in North America, our expo serves the Home and Lifestyle Gift industry as a platform to source unique gifts. Expo attendees hail from all 50 states and numerous countries around the globe, in their quest for the most innovative on trend products. NY NOW features hundreds of new companies making their market debut as well as extensive international participation giving you global access right here in NYC. 
Our advanced exhibitor and product locator on our website will allow you to view individual companies and their websites or search by product category. Create a walking list in advance of the market and once on site we encourage you to download our mobile application as an instant navigation tool while on the market floor. NY NOW offers a full slate of educational programming with current topics and business strategies geared to move your business forward. And we encourage you to take advantage of the networking events, mimosas, happy hours, transcend talks, book signings, and visits to a world class Museum to enhance your market visit. 
Follow us on Facebook, Twitter and Instagram and we welcome your posts as part of a lively discussion about all things NY NOW.